Two Recruiting Nuggets of Debatable Validity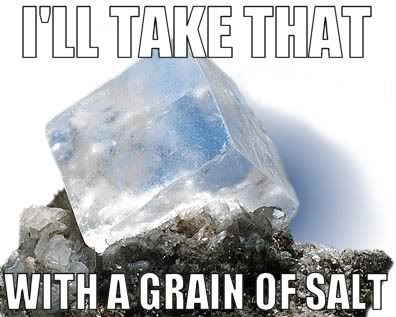 I'm about to present two notes regarding 2012 recruiting to you.  You are free to take them with a grain of salt.  One comes from Rivals' Clint Jackson, the man whose Twitter updates landed us all on the fake recruiting guy's list of Punk'd writers and bloggers, and one comes from something called IllianaAAU, which seems to be ridiculous in of itself.  So you can absorb these or dismiss them as you choose.
First, Jackson dished out a little update on the Kaleb Tarczewski recruitment, which is now in the month he declared weeks ago would be his decision season.  Jackson said he received a text from a reliable source saying that he'd be shocked if Tarczewski hadn't made his decision by the 15th or the 20th.  That statement is a little confusing alone, but those appear to be the target dates.  According to one guy, at least.
Also, UCLA picked up a commitment from small forward Jordan Adams back in June and, according to the IllianaAAU Twitter account, said again recently that he expects Shabazz Muhammad to also end up at UCLA.  History shows that other players aren't always the best recruiting predictors, though UCLA is still in the picture.
All in all, whatever.