Two Matchups To Watch in The Bahamas
We are just six days away  from the Cats making their big blue debut for the 2014-15 season this Sunday and the anticipation is reaching a tipping point. UK will have their work cut out for them as they take on professionals from all around the globe. Some of the pros are known while others are complete strangers. Let's take some time to get to know them in these match-ups I can't wait to see the Cats take on:
Ron Slay vs Alex Poythress

Team: Champagne Châlons-Reims Basket
Ron Slay is no stranger to Kentucky basketball  fans. He was the 2003 SEC player of the year but went just 2-7 against the Cats. Since then he's had a long career playing overseas and lead CCRB in scoring last season as they won the ProB championship. It'll be fun to watch the former Volunteer take on another Tennessee product when he takes on Alex Poythress. We've heard all summer about Alex making the leap and going up against Slay will be a worthy test. Alpo has the young legs and speed but will he have what it takes to beat a crafty veteran over two games? I can't wait to find out.
Orlando Sanchez vs Marcus Lee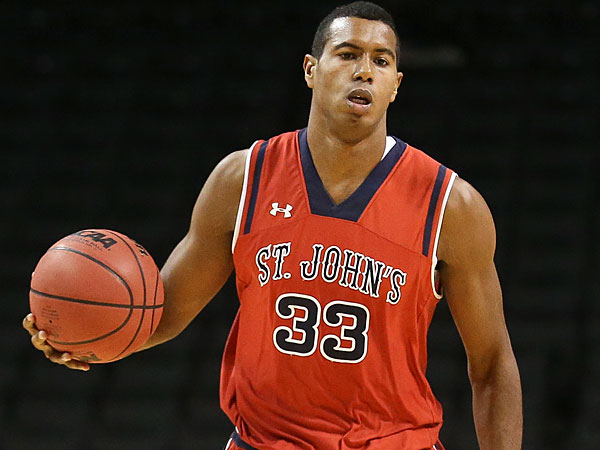 Team: Dominican Republic National
Jump in the way, way back machine to a time when young JuCo player Orlando Sanchez expressed interest in coming to Lexington. Sanchez scored 13 points against the  Big Blue All Stars back in 2011 and ended up going to on to play at St. John's. This past year KSR friend Jon Rothstein called him the Red Storm's most skilled player and he delivered by averaging 7 points and 6 rebounds. At 6'9 Sanchez sounds like the perfect player for Marcus Lee to showcase his skills against. Orlando seems to have a bit more on his frame but Lee is almost guaranteed to be more athletic. Should be a match-up to watch.
With Coach O, Eloy, and plenty of other familiar faces potentially taking to the court this next week the Bahamas tour is going to be a blast. Which player are you most looking forward to see play for or against Kentucky?