Two Cheers For Blind Optimism!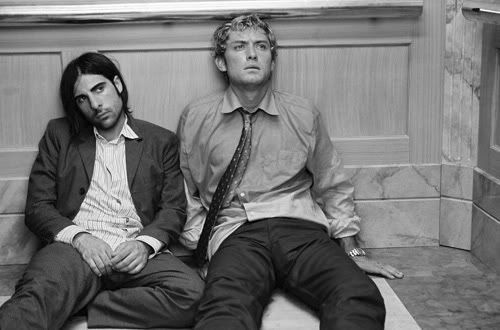 So, how was your weekend?
Mine? Well, since you asked: we lost to a team picked to finish seventh in the Big South; we lost in football to Vandy; I think I contracted pneumonia; my nose hasn't stopped running; during my commute back to Bloomington Sunday, I got stuck behind two guys in a truck from the Silent Era, lugging at least 800 tons of wood garnished by what appeared to be two mutilated reindeer; and we now have a date on the road with the nation's number 1 team.
Awesome.
But chill out; philosophy and blind faith are here to save the day.
There exists a force in the universe that tips the balance of luck. For three days or so, we've been on the crap end of this balance. However, the universe always has a way of evening itself out. Since I never knew what in the hell all the weirdos in my Philosophy 110 class were babbling about, I don't recall the name of this phenomenom. We'll have to go with the Theory Explained in I Heart Huckabees and the Seinfeld Episode Where Jerry Always Breaks Even in Poker and in my Philosophy Class in College That I Probably Should Have Failed Because I Always Went to Keeneland Instead of Class (Because Seriously Friday at Three) and Never Understood the Readings and Wait Now That I Think of it it May Not Have Been in I Heart Huckabees but I Think That's What it Was Whatever it Was One of Those Weird Movies That's Hard to Follow When Your Not Paying Attention but at The End You Think Oh Man I Wish I Would've Focused Throughout Because That Ending Seems Pretty Interesting so Then You Have To Watch it All Over Again.
It's a long name, but it's appropriate.
Regardless, the point remains: the world evens itself out despite human influence. You can't always have bad (or good) luck. Remember the joy we felt when Taylor Begley's field goal snuck over the cross-bar and we celebrated the major upset of LSU, only to be crushed mere moments later? Think the exact opposite.
Look, I don't know what's going to happen tonight in Chapel Hill, but this force is bigger than Ty Lawson and Wayne Ellington. It's bigger than everything in the world combined (maybe not Hansbrough). I just encourage you to keep your collective chin up, because gosh darn it, the world owes us one after the crap it pulled this weekend. Who knows, we could sneak away with a win.
And if we get beat by 50, I will kick Jason Schwartzman's ass.