Twitter starting to grow on me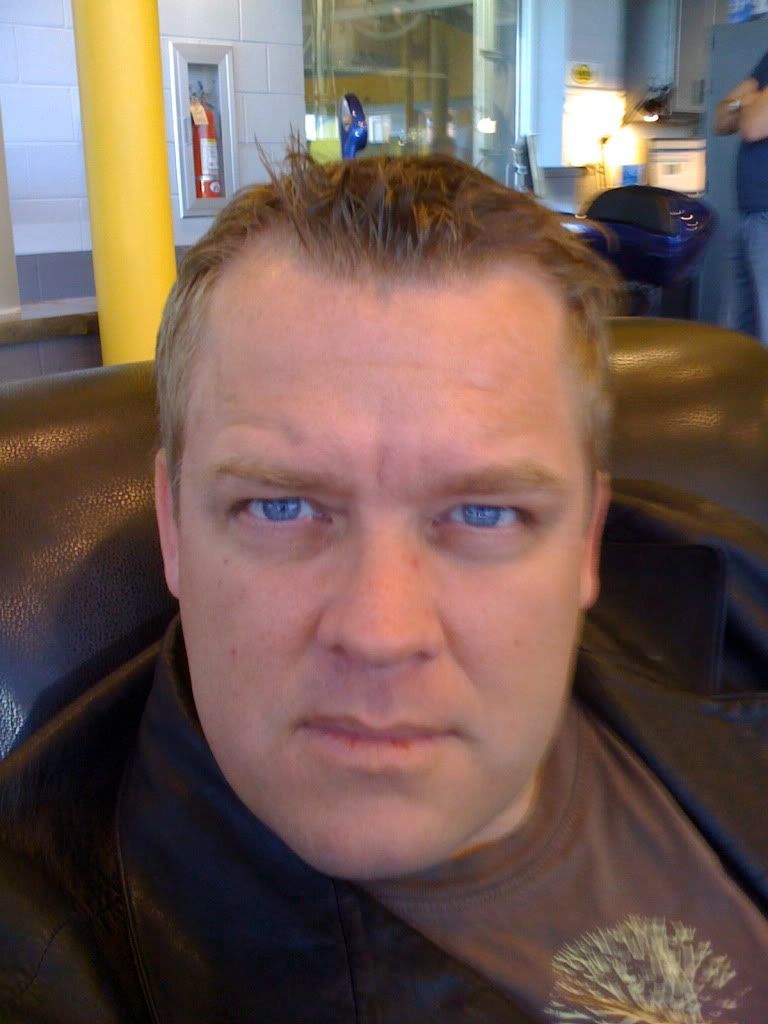 If you didn't know, I joined Twitter for the first time about 2 weeks ago.  And I did it with a ton a skepticism because I frankly don't ever have to tell someone that I "tweeted".  But Matt Jones said he would push me up from 12th to 9th on the KSR Podcast availability list, so I thought I would give it a shot.  Now, while I still don't much like "tweeting", I have come to really love when two GROWN MEN get into a squabble on Twitter.  These are not teenagers or college kids, but grown men with actual LIVES using the internet to bicker over college basketball players and the like.
Today's battle pitted Jeff Goodman and Marc Maggard.  Read how this all went down with my commentary scattered throughout.  It started with Goodman tweeting:
GOODMAN:"I was told by a source that DeMarcus Cousins made less than 40 percent of his shots yesterday while the New Jersey Nets were charting."
MAGGARD: "Thats pretty good from 3!"
GOODMAN: "Unfortunately it also included shots from within five feet of the basket. "
MAGGARD: "Haha. Good thing he shot great in college."
(BTI Editorial: Was this haha because it was funny?  Maybe the Mexicans would have found that funny)
GOODMAN: "Lemme guess. You'd take Cousins with the No. 2 overall pick, right?"
MAGGARD: "Depends on need. He'd be the first big id take. Of course I've also known him for a few years, so I've seen him mature. His problem won't be "crazy", it will be conditioning "
GOODMAN:"I agree he's matured, but still a major question mark. And you aren't objective. You defended Billy Gillispie til his final day."
(BTI Editorial: Seriously Jeff, if you don't think the guy is objective, then WHY EVEN GET INTO THIS PISSING MATCH??)
MAGGARD: "ah… your "go to move.  Clearly you didn't read much of what I wrote about Cousins OR BCG if you think I'm incapable of being objective. I'm FAIR."
(BTI Editorial: Fair to the people who pay for your site and you give INTENTIONALLY INCORRECT information to?  Is that fair?) 
MAGGARD:"And the "objective" card plays both ways. I remember when you started by writing for a UNC site.  And I also remember what I heard you tell a recruit's parent at Lebron 3 years ago which was FAR from objective.  So if you want to play the "objective" game, we can…. but your actions aren't all that objective and border on tampering."
(BTI Editorial: To be fair, there is a difference between writing for a UNC site and then moving on to a national site and writing for a UK site and bickering with the guy who moved on.  To me, Maggard could have hurt him much worse if he had just shot highlight spray into Goodman's face.  Just my opinion)
MAGGARD:"Was I objective when I said Cousins should have been kicked out of the UofL game for throwing an elbow at a UofL player? And there are PLENTY of UK fans who hate me…. have you been paying attention?  
(BTI Editorial: We do respect you more though Marc when you "protect" the program)
MAGGARD:"But dont tell a recruit's parent that U'd "never send a kid of yours 2 play 4 him" & then accuse ME of not being objective.  I've been SUPER critical of UK for hiring BCG… and at the same time said since they did it, he deserves a chance to fix it.  And you trashed BCG to UK recruits parents "till the end"…. so who is the one at most fault here? I'd stop if I were you.
(BTI Editorial: This is probably my favorite part because when Marc told Jeff "to stop", Jeff hadn't responded to Marc for 30 minutes.  He long since stopped and probably went to get laid or something.)
(43 minutes later)
GOODMAN: "Whatever, Homer Harry. Go back to waving your pom poms."
MAGGARD: "Ok, Tampering Tom. Way to be a professional journalis."
(BTI Editorial: Homer Harry versus Tampering Tom.  I think those were two of the characters in Mike Tyson Knockout on Nintendo.  Also, if Maggard ever wants to become a JOURNALIST, he might want to learn how to spell it.  And that's coming from me, so that's about the worst burn I can give the guy.)