Tim Couch has been assisting in the search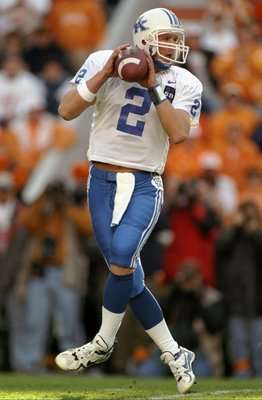 Mitch Barnhart has had a little help throughout the coaching search from at least one former UK player.  KSR was told that Tim Couch has been part of the process from the beginning as a consultant.
And if you think former players aren't much help, keep in mind that former UK basketball player Mike Pratt was whispering "John Calipari" into Barnhart's ear during the basketball coaching search.  That worked out pretty well.
Good to see Barnhart using all of his resources in making the hire.