The Summer of Exhaustion Creeps On….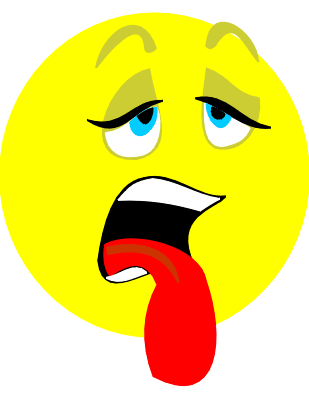 October 15th and the beginning of Midnight Madness can not come soon enough. Of course I look forward to the event every year, as it signals the beginning of another college basketball season and kicks into high gear our favorite time of year. However this year, October 15th will have an even more important significance than usual as it represents the start of something that we have unfortunately been lacking a great deal this summer…news and discussion on actual basketball games and events. In recent years, Kentucky basketball has become a year-round sport and in terms of prominence and publicity for the program, that is a good thing. But this summer has been different. For this summer has been a completely exhausting experience all the way around. Basketball, especially on the college level, is supposed to be a fun enterprise. However this summer has been nearly totally about events off the court and allegations, rumors, grudges, fabrications, worries and questions that have hounded this program, its media and its fanbase for the better part of four months. Lets just take a minute to think about what the UK program has endured during the Dog days of Summer:
1. Terrence Jones's changing of heart on his college commitment and the subsequent criticism of Calipari for supposed "tampering."
2. The Eric Bledsoe Situation in Memphis that started on Memorial Day with a poor NY Times story and lingers to this day.
3. TMZ reports of NCAA investigations into "agent issues" of this past year's Draft picks.
4. The crazy accusation in the Chicago Sun-Times of Anthony Davis and a $100,000 payment to attend UK
5. The Enes Kanter eligibility scenario involving Turkish GMs, questions of expenses and Pete Thamel
All of these stories came out, most with little more than rumor and innuendo supporting them, and instantly became national stories. The national media covered UK basketball all summer, but virtually none of the coverage had anything to do with what happened on the court. Stories came out suggesting shady behavior and the media ran with each one, regardless of how little evidence existed. The stories then begat other stories as lazy journalists looking for something to write used phrases such as "where there is smoke there is fire" to justify adding more smoke to the situation and to create hits on their websites and blogs. Individuals with little to no recognition outside of the journalism field (I am looking at you Thamel) became household names in the Bluegrass for their obsession with getting Calipari and looking into his every move. National journalists like Forde and Thamel became targets of personal vitriol not just from fans, but also from me, leading to public tifts and behind-the-scenes actions that you might not even believe if I told you. And thats not even counting the absurdity going on at Little Brother's campus with a trial involving its basketball coach that was so absurd it can hardly be believed.
All in all, it has been a summer full of news. However its not the kind of news that anyone wants to really be discussing. Everything has been about an issue off of the court. During this time, the only basketball I have seen is in practices in Lexington and games in Canada, the majority of which have simply shown that UK really needs Enes Kanter to be eligible and unleashed on the college basketball world. It has been interesting, but ultimately not very fun as UK fans (and bloggers) have been put in the position of seeing their program under attack and attempting to play defense to clean up the mainstream media's messes that have been let behind. Some of the stories have been utterly bizzare and examples of journalism at its worse. The Pete Thamel Bledsoe story had so little information in it, that he was saved only because a Birmingham beat writer cleaned up his drippy mess. The Chicago Sun-Times story was so egregious that it received universal condemnation from a media community loathe to criticize itself. However there have been worries, and as we wait for the final investigation on the Bledsoe transcripts, one cant help but feel a bit uneasy.
If this summer has taught us anything, it is that so long as John Calipari is at Lexington, the UK program will be under attack. The reasons for that attack are many…the stereotypes of Calipari's past, his immediate success in recruiting and on the court, the UK program's history with the NCAA, media members' personal dislike for Calipari and their desire to break the big story against him, the realization that a Kentucky story gets national attention and a Clemson story is irrelevant and the bigger than life personalities that make up the UK program that make it an easy target for all. Add to that some legitimate questions about transcripts and relationships with foreign basketball teams, and you have a constant, neverending story by the media, all of which they try and relate to a bigger theme. Whether the facts implicate Calipari personally or not (and how anyone can blame him for Bledsoe getting grades before he became coach at UK and Kanter getting money two years ago, one will never know), it doesnt matter. The media believes Calipari is shady and the stories will come out.
What we are left with them is a summer for a program that has been completely and utterly exhausting. It has been exhausting for the fans, as they try to defend their coach and program where appropriate, but also try and process what criticism could potentially have merit. I sense from many fans a sense of unease about the Bledsoe story and hope that the investigation will not cause problems for a season that all remember so fondly. For fans to wake up every day and cringe at the next agenda-driven piece of journalism or worry about the future of the program is not a fun state to be in and has caused many fans to grow frustrated. I am sure it is also exhausting for Calipari. He must spend a great deal of his time defending himself for actions he took no part in, because of legacies from past schools that may or may not be fair. For a Coach that has never been personally named in any NCAA finding of wrongdoing, Calipari is assumed guilty by nearly all outside the border and the constant criticism must grow tiring. If he ever chooses to pick up his suitcase and leave Kentucky, a thought that would have likely been nonexistent 16 months ago when he took this job, it will likely be because of this exhaustion. As good a coach as he is and as good a roll as he can create at Kentucky, one might ask, "why do I need this every day from snipers in every direction"?
Usually I am filled with optimism as it is just my general nature. But I must be honest that I dont see a quick end in site for this type of constant criticism of the Kentucky basketball program. Whether we like it or not, UK is now considered the "bad boy" program of college basketball and through no fault of anyone involved, administrators, coaches or fans, that will be the viewpoint of college basketball as a whole. We will still point out the holes in the hit pieces written by writers all over the nation, but it has quickly ceased to be fun. Fighting the New York Times is nice and all, but at the end of the day, it does little to stop the final product. In the end, the only choice may be to take the advice of a shirt the Turkey Hunter now wears to all the UK games. "Haters Love Us" in Blue and White. The reality is that they do and for UK fans and Calipari, acceptance of that fact is becoming the only option.