The KSR P.H.B – Final Four – Christian Laettner vs. Marc Maggard
In the first semifinal, Joakim Noah sent Billy Packer back to Del Boca Vista, earning the, well, whatever he is exactly, a spot in the championship to face the winner of today's battle. The best comment from the Noah-Packer matchup:
from gossie21:
Packer was a tool, but you could always mute the TV. You can't mute ugly.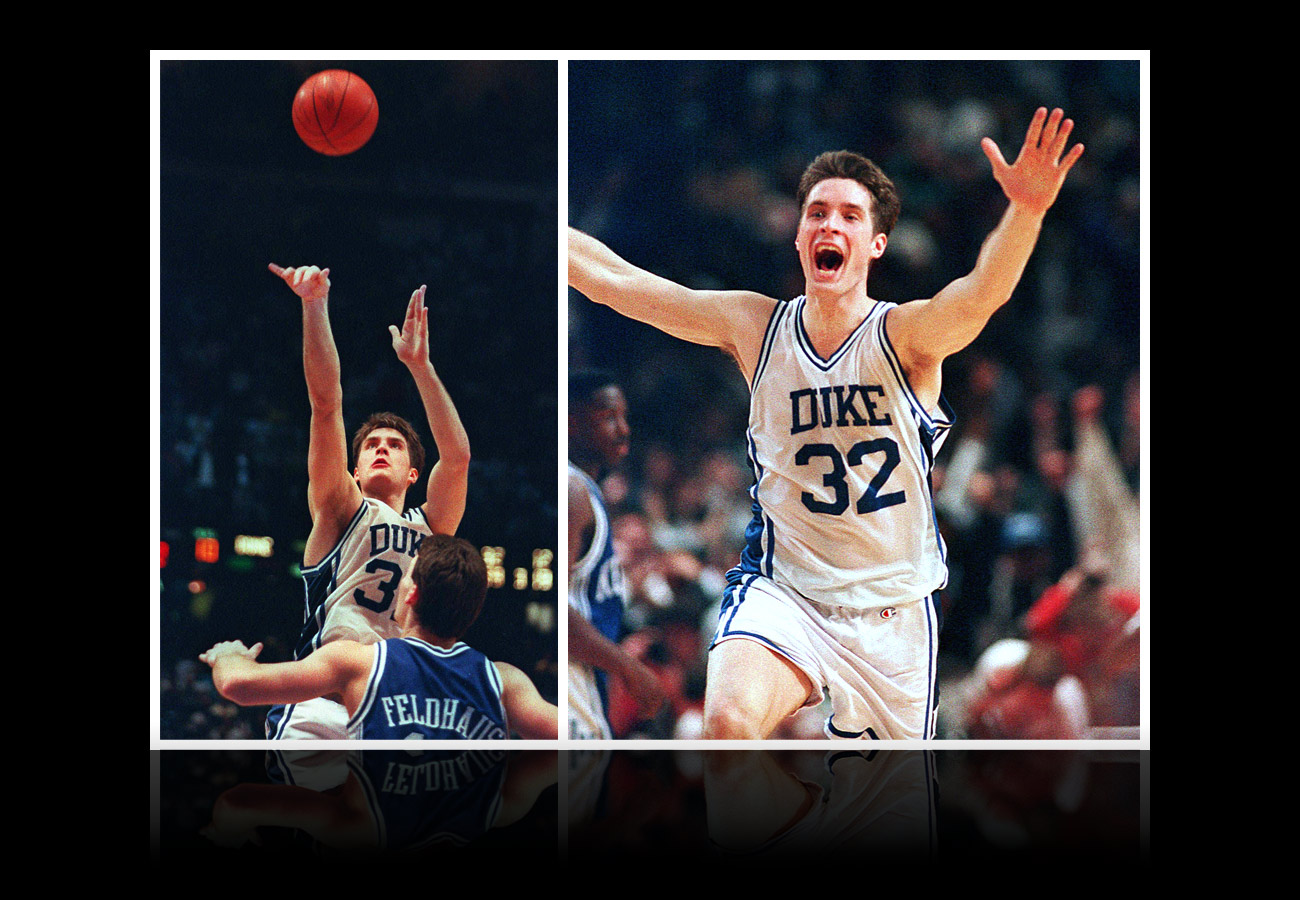 AP
(1) Christian Laettner – I made an agreement with myself to not link or post the video of 'the shot' until the finals and I will stick to that. You know what I can link though…'the stomp.' The case against Laettner doesn't need to be laid out or explained. It is clear and well-known. He is a little like the uppety rich kid at your school that everybody hated, but was himself oblivious to the fact that literally everyone thought he was a prick. So Laettner lives his life in deluded grandeur, undoubtedly watching March Madness each year, but for him it's not about the basketball. Instead he focuses on the promo packages that still feature his shot, reliving the one great thing he ever did and convincing himself that he still matters. In reality, the only people he still matters to are the Kentucky fans, and that's only because there's no person (well, maybe one person) in the world who deserves our hate more than the most evil Dookie. Rest easy, Laettner. Somebody still cares about your punk ass.
(2) Marc Maggard – It's been a fun ride, hasn't it? And here we are at its probable conclusion for the frosted one. I'm not sure what we've accomplished through all this, but one thing is for sure…
MarcMaggard Says:
February 23rd, 2009 at 6:03 pm:: I've got a great sense of humor about stuff, Matt. The only things I don't like is when I'm misquoted….other than that, have at it. You don't see me complaining about being on your poll…I plan on winning the thing!

…

on April 7, 2009, Maggard wrote on TBK :

I can't tell you how much I wish Matt Jones would just never make another reference to me ever again.

and…

I really just want one thing and one thing only.  Leave any reference to me off your site.

…

MarcMaggard Says:
April 20th, 2009 at 5:01 pm:: You guys are retarded AND losers if you vote against me. I'm the most important thing going at KSR….. Thanks for the promotion!  mm

MarcMaggard Says:
April 20th, 2009 at 5:03 pm:: I'm going to win this entire thing…..mm

MarcMaggard Says:
April 20th, 2009 at 5:05 pm:: 27….. you can't read. I've never said I was not going to have anything to do with KSR…. nor have I said I gave a crap about KSR either. If I want to post here or somewhere else, I will……mm

Some jokes write themselves.
Comment below and vote above. And keep it clean, this is a family site. I think.