The July recruiting debate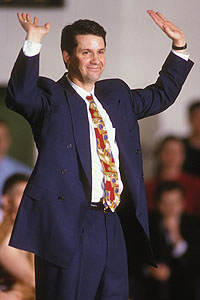 Coach Cal has made it very apparent over the past few months that he's not a big fan of the July recruiting period – an sentiment that was echoed by quite a few other top coaches.  However, The Faux Hawk writes over on CBS Sportsline that the July recruiting period is necessary for the continued success of smaller schools.  Parrish says he doesn't blame Calipari for his stance, but the July recruiting period isn't going anywhere anytime soon.  Basically, he says to suck it up.
And, if that isn't enough to quench your basketball thirst, take a listen to UK's head man talking about inspiring and coaching top athletes.