The Good Doctor Gets Some National Airtime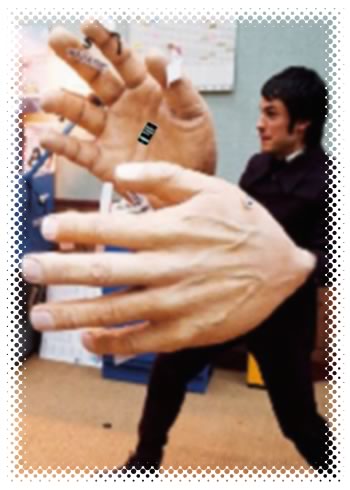 The Lakers vs Celtics game last night was brutal to watch. The Lakers got up early, maintained a lead and all we were left with was cutaways to David Spade in the crowd. Not exactly riveting action. But there was a Kentucky moment at one point as the Good Doctor Jerry Tipton was cited as a source on the broadcast. No it wasnt about Kelenna Azubuike's dad or Patrick Patterson's car, but rather was about a story Tipton tells about how a UK fan called into a sports radio show and said that Rondo should consider hand surgery to help make his free throw shooting better. The theory was that Rondo's hands were so big (and you know what they say about big hands…ill-fitting gloves), that it was making it difficult for him to shoot. The announcers laughed and Mike Breen (who is no Marv Albert) made a comment that Kentuckians were fanatical about their basketball (that much is true).
A throwaway line on a throwaway game. However if we are telling odd stories about callers to a call-in show, here is mine. When I first started on the radio on 1570 The Zone, a guy called in and said, "I called Tubby Smith's office the other day and told him I had drawn up a play on the Playstation that could help. Do you think he will use it?" I said that I wasnt sure he would but I was positive he appreciate the suggestion. The guy then replied, "thats the problem with these coaches, you give them advice and they ignore it. Thats how the British Empire fell too. Read your history!"
Indeed….