The diary of Pat Forde's hair
****While I am completely aware that this holds absolutely no context whatsoever anymore and is not even mildly amusing, I am posting it for my own personal mental health. These pictures have been sitting in the "drafts" folder for a month and a half and every single day when I log in, I see them sitting there taunting me. I've been torn between a state of "these suck, I'll delete them" and "if I can just come up with one good one, it might work" for 6 long weeks and, now, it's time to clear my conscience.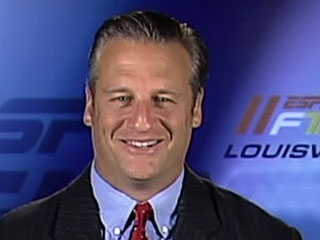 Last week, Erin Calipari created quite an uproar online after she made a number of Facebook status updatestargeting former Courier-Journal and current ESPN.com writer Pat Forde. At the time, we all assumed the young Calipari girl was just worked up over a couple of critical ESPN appearances and story about her father's past by Forde and we got a couple of chuckles from her posts and moved on. But, would I be doing my job as a fake internet journalist if I let that be the end of it? Of course not. That's why I decided to dive deeper into the situation to see if there was any truth the the Calipari accusations. Boy, was I surprised.
I decided the easiest way to go about things was to just call a few hairdo's who were close with Forde's hair back in high school. My original goal was to just try to find out if there was any truth to the accusations that Forde's hair "received improper benefits from Just For Men Hair Club" and then had someone take the SAT for him. After talking to a couple of follicles close to Forde's coiffure, I got a huge break in the case. I was introduced with a former friend of Forde's hair who, out of fear, only wanted to be referred to as "Male Pattern". This "Male Pattern" shared both a dorm and a major with Forde's hair in college and produced photographic evidence that Forde's hair was, in fact, a troubled youth.
Take a look…
Forde was known around campus for challenging kids to an old fashioned shot match like in the beginning of Raiders of the Lost Ark. Due to a lack of insides and whatnot, Forde's hair would inevitably win and then proceed to deface his rival for a public shaming.
While in college, Rick Bozich's hair, Forde's hair's roommate, convinced him to rush a frat where they were shocked to find that the dreaded "elephant walk" was involved.
Forde's hair starred in Hairspray. I don't feel like this really needs to be elaborated on.
So, there you have it. While you are inevitably dumber for having looked at this, I feel like a new man – a man that no longer has to worry about a "finish the Forde post" texts from Matt Jones or hating myself every time I log in to the admin screen. And, of course, you now know the truth about Pat Forde's hair. Enjoy your Tuesday.