The dead girlfriend Manti Te'o played so hard for? Yeah, her. She didn't exist.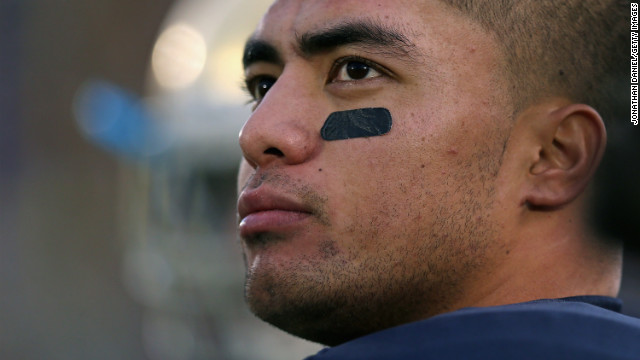 Kentucky fans had enough of the Manti Te'o love after he dominated the television coverage during Kentucky's basketball game at Notre Dame.  But as annoying as it was, Te'o's inspirational story was touching.  He played every single down for the love of his life, who tragically passed away at the start of the season.  Day in and day out, he worked his tail off because that's what she wanted.  It was all for her.
Yeah, about that.
She's not real.  She never was.
Deadspin has an unbelievable report about Teo's girlfriend and how she never existed.  No tragic death.  No birth.  No life.  No girl.  We were all duped.  College football's story of the year was a hoax.
Wow.
Manti Te'o's Dead Girlfriend, The Most Heartbreaking And Inspirational Story Of The College Football Season, Is A Hoax