The 2013 NCAA Tournament Awards
In just over a week, college basketball will crown a new champion. The 12 month reign for Kentucky basketball as the current national champion will finally come to a close. Two tickets have already been punched for the Final 4, with 2 more on the line today. This year's NCAA tournament has been one for the ages. The quality of basketball has been questioned by many, but the excitement and entertainment value of the tournament has once again stood the test of time. As Jay Bilas once described it, the tournament set-up is such that it's unable to fail. With the interest that is invested due to brackets, the longing for the underdog to knock off the powerhouses, etc… March Madness never fails to disappoint. Now that we are in the final stretch of the 2013 NCAA season and tournament, let's hand out a few awards to deserving recipients…
Best Kiss: Tom Crean and his son
No one will ever be able to convince me that this wasn't one of the strangest scenes in college basketball. Unfortunately for Crean, the kissing wasn't over. Syracuse's zone gave Tom Crean an open mouth kiss goodbye and sent him on his way.
Best Villain: Marshall Henderson
Remember this guy? Henderson's outrageous antics and sound bites captivated the country for approximately 48 hours. The Marshall Henderson hangover has worn off, at least for the rest of us…
Newcomer of the Year:  Florida Gulf Coast
Cinderella stories are nothing new to March Madness. Florida Gulf Coast's story was slightly different though. FGCU redefined what a Cinderella team could be. FGCU not only took out the competitors in its way, but the Eagles manhandled the competition, and they did it in the most entertaining of ways. The Eagles played loose. They laughed. They danced. They leapt out of the building. No team was more fun to watch this March than the FGCU Eagles.
Best Actor/Player in a Leading Role:  Vander Blue (Marquette), Trey Burke (Michigan), Russ Smith (Louisville), Seth Curry (Duke)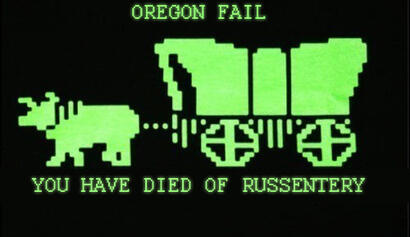 (h/t Card Chronicle)
– Through 3 tournament games, Russ Smith of Louisville is averaging 27 points and 4 steals per game. Vander Blue was the hero for Marquette, especially in the first weekend. Blue became a household name with his impressive will to win in the final minutes for the Golden Eagles. Trey Burke gave even more reason to believe in him as this year's Player of the Year in college basketball. Burke hit an improbable game-tying shot to send Michigan to overtime against Kansas. Burke put his team on his back as Michigan mounted and completed a big-time comeback in the Sweet 16. Seth Curry saved perhaps his best game for the moment when his team needed it the most. Curry poured in 29 points in Duke's win over Michigan State in the Sweet 16. Curry was lethal from beyond the arc, propelling Duke to an Elite 8 showdown with top-seeded Louisville tonight.
Best Actor/Actress in a Supporting Role:  Andy Enfield's wife
Yeah, you get it.
Best Costume Bracket Design:  The Wild, Wild West
Nothing has been more absurd than the West region in this year's NCAA tournament. You kind of had a notion that things could be a little unpredictable when the brackets were released, but no one could have foreseen the turns this region took… Just look at the trail of tears (Round of 32= 1, 9, 12, 13, 6, 14, 10, and 2 seed)
Best Comedy:  Gonzaga convincing people they were a legitimate contender
To this day, I will never understand how Gonzaga convinced the tournament selection committee, the poll voters, etc. that they were 1 of the top 4 teams in the country. I know they won a lot of games while a lot of other teams were losing games. For some reason, the Zags made believers of wayyyyy too many people. Anyone who had Gonzaga getting past the Sweet 16, I have to question your judgment.
Best Director:  Jim Boeheim, Syracuse
Jim Boeheim has proven to be one of the top coaches in the game for decades now. Boeheim has his team back in the Final 4, but his ability to master the zone and completely baffle the other team (even a team in Marquette who has SEEN that exact zone plenty of times) is incredible. Boeheim has his team firing on all cylinders, especially defensively, at the perfect time of year. After an embarrassing display against Louisville in the Big East finals, Syracuse could have wilted. Instead, the Orange might just be the hottest team in the country right now.
Best Original Score:  Take your pick of your favorite Florida Gulf Coast dunks…I like this one, personally…

Best Picture: 
This picture actually has nothing to do with March Madness, but I stumbled across it during the NCAA tournament– so that has to count for something. This is the picture I will be sending out as a "Save the Date" whenever I get engaged. Not kidding.
Best Original Story:  Wichita State marching to the Final Four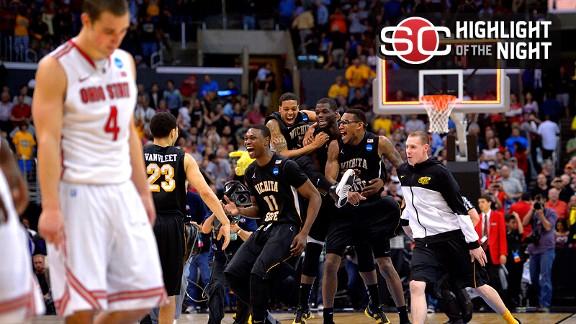 The #9 seeded Wichita State Shockers had to wait patiently for Florida Gulf Coast's stronghold on the Cinderella story to end. Now the attention of the college basketball world has shifted to the Shockers. Wichita State has slayed a few giants on the way to the Final 4 behind strong defense, physical play and confident coaching. The Shockers have not only provided an interesting twist to this year's Final 4, but they have also made the Internet world a very punny place. (I have seen at least 100 variations with the Wichita State run being "shocking")