Teddy Bridgewater teased Drew Barker about Kentucky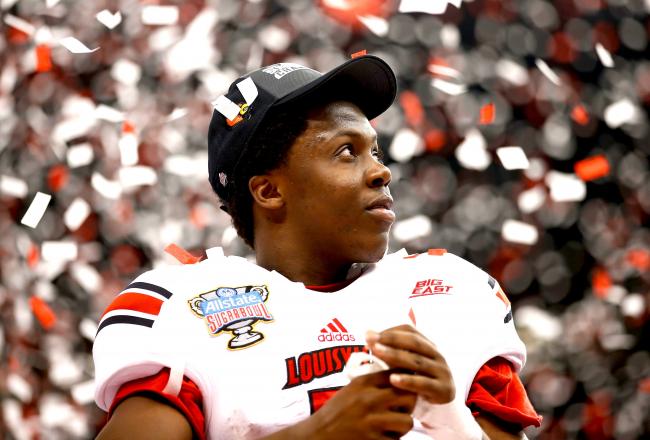 Louisville quarterback Teddy Bridgewater was a camp counselor at the Elite 11 quarterback camp last week, which featured UK quarterback commit Drew Barker. In a conversation with Steve Jones, Barker said Bridgewater teased him about picking Kentucky, but was complimentary of the new UK coaching staff.
Barker said, "He was just like, 'Oh, you're going to that school,' and messing around. But he complimented the (UK) coaching staff and said he hopes we turn it around because it would be good for the state."
Bridgewater is widely believed to be among the favorites for the Heisman trophy next season. He'll meet Za'Darius Smith on September 14.