Teague And Gooodwin Shine In Summer League Openers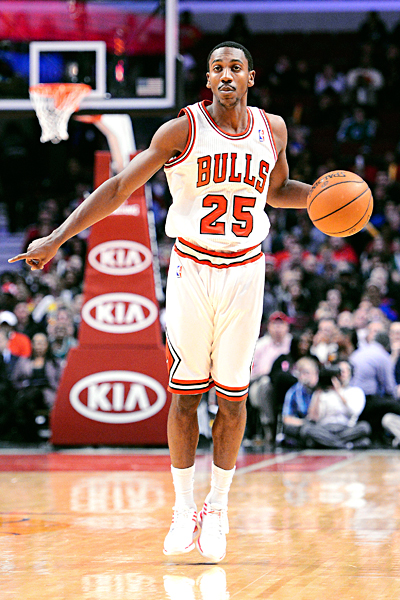 With the Las Vegas Summer League in full swing now, two former Kentucky Wildcats took the court last night in their Summer League openers, and both managed to put up some solid numbers.
Marquis Teague started at PG for the Bulls against the Memphis Grizzlies and finished with 12 points, 5 rebounds, and 7 assists in 33 minutes of play. Although he only shot 4-13 from the field, Marquis only committed 1 turnover and had a +/- of +27 in the Bulls' 81-67 win. Since Nate Robinson is a free agent this offseason Teague will have a chance to take over the backup position behind Derrick Rose and really make himself into a solid rotation player, especially if he plays with the control and composure he did last night. On the other hand, Bulls 2nd-Round pick and former Florida Gator Erik Murphy was 0-6 from 3PT range and commited 10 FOULS. Keep up the good work.
Archie Goodwin also was on the court last night in his professional debut against the Trail Blazers and did not disappoint. Goodwin shot 4-8 from the field and 4-6 from the FT line on his way to 13 points and 3 rebounds in the Suns' 82-69 win over Portland. Probably to the surprise of most people who post in the comment section, Archie started the game at SG and made only 2 turnovers in his 22 minutes of play, he even knocked in a 3PT shot just for good measure. Hopefully Archie can continue suppressing what UK fans came to know as Aaaaargh-chie last year like Bruce Banner holding back the Hulk, because if he can do that he has all the physical tools to be a good professional player.