Tayshaun is staying in Detroit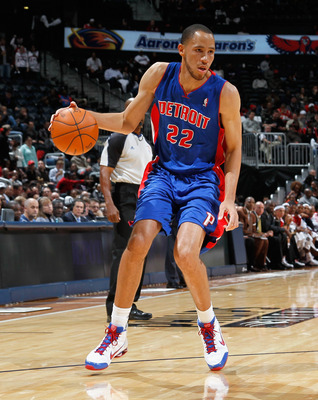 We knew he wasn't going to Miami when the Heat signed Shane Battier this morning; now we know he is staying in Detroit. Tayshaun signed a four-year $27 million contract with the Pistons this afternoon. That means he'll likely be lacing up the red, white, and blue sneakers with Brandon Knight for the remainder of his career. I like the sound of that.
Chuck Hayes is still rumored to join Boogie with the Kings but he hasn't put his signature on the contract just yet.