Sunday Morning Dancing Links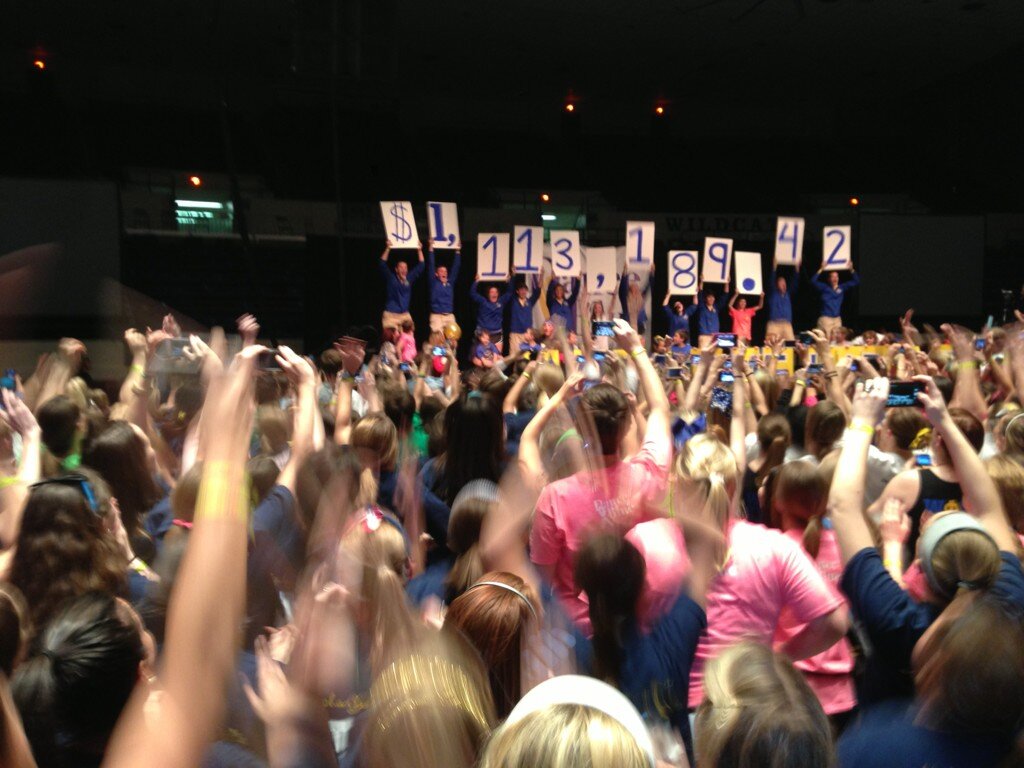 "At 11 p.m. tomorrow, I hope everyone on campus will be dancing again…" John Calipari
One group of Kentucky students were finishing dancing last night, while another group were just beginning to start dancing. Lost a bit in the excitement of last night's game was the incredible fact that the UK Dance Blue Marathon raised over $1.1 million dollars for pediatric cancer research. Some of the students involved either danced for 24 hours straight, or took turns dancing for 24 hours straight, in an effort to raise money and awareness for a great cause. The Kentucky men's basketball team might have taken the biggest step this season toward solidifying its place in the "Big Dance" come March. No matter how you slice it, a lot of dancing was taking place this weekend in Lexington. Let's link you…
— Mike DeCourcy of the AOL Sporting News applauded Kentucky's collective effort in a "must-win" game. DeCourcy said that for the first time in a long time (maybe even all season), this team was the team they needed to be. 
— Following a day full of games, CBSSports.com always holds "Night Court," in which they break down some of the performances of the day. Last night's edition of Night Court called the Kentucky-Missouri game the game of the night. 
— Eric Lindsey of CoachCal.com wrote last night that the Cats finally became "empowered" in the big win over Missouri last night. 
— The crowd was electric last night in Rupp Arena. From start to finish, the fans maintained a level of excitement and energy to help propel a Kentucky team on the brink of hopefully stamping its ticket to the NCAA tournament. John Calipari noticed the efforts from the crowd, and credited the fans for pushing the Cats over the top last night. 
— The tide continues to change for many college basketball teams across the country. Teams that were struggling a few weeks ago, might be starting to find their stride. Teams that were solid a month ago, might be on shaky ground with just a few weeks left in the regular season. Kentucky hasn't been the only blue-blooded men's basketball program to hit a rough patch this season. North Carolina has spent months tinkering with line-ups much like Kentucky has. The "small-ball" line-up might just be the answer, and it might help North Carolina sneak its way into the NCAA tournament. 
— In case you missed it earlier this weekend, Andrew Wiggins is preparing to take a trio of visits to Kentucky, North Carolina and Kansas–arguably 3 of the best programs in college basketball. Wiggins says that somewhere among the many visits, he hopes to "have a moment of clarity."
— And in perhaps the biggest news in the sporting world yesterday, the NASCAR world was rocked when fans were injured after a fiery crash at Daytona. Most of the haunting and frightening video images have been pulled off the internet by NASCAR, but the words used to describe the events are still enough to make you squirm.