Soon to be UK Hoops Freshman Tearing Up World Basketball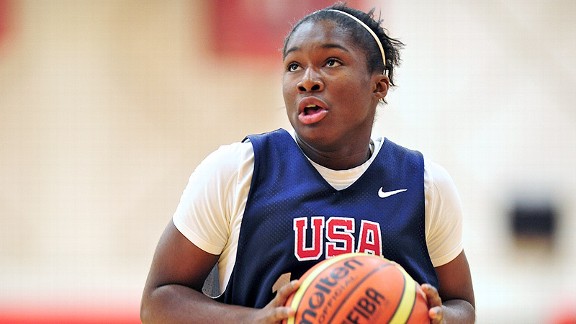 As the most highly touted recruit in Kentucky women's basketball history, 5'6 guard Linnae Harper has already begun to prove her merit in her post-high school career. For the past month, Harper has been traveling all over the world playing for the USA U19 women's basketball team. The Americans took on Australia today as they are only two wins away from bringing home the gold.
Harper is averaging 9.1 points, 5.3 rebounds, and 3.7 assists per game. In the 108-67 victory over Japan, Harper flirted with a triple-double as she notched 12 points, 8 rebounds and 8 assists. The incoming freshman is listed as a 5-star recruit, and has been ranked as high as the 4th best recruit in the nation. Mitchell was ecstatic about her commitment, and everyone believes she has what it takes to make an immediate impact on the court this season. A Chicago native, she played on the same team as current sophomore Wildcat Janee Thompson in high school. Her court vision will be an intangible the Cats will love.

UK Hoops features a record seven McDonald's All-Americans on their team this year including freshman Linnae Harper and MaKayla Epps, sophomore Janee Thompson, juniors Jennifer O'Neill and Bria Goss, and seniors DeNesha Stallworth and Samarie Walker. You can watch the remaining games of the American U19 team on ESPN3.com.
@WilderTreadKSR