So what kind of fan are you? (in place of Picks to Click)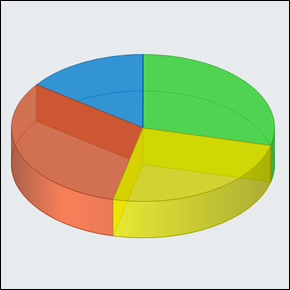 I have learned alot of things since writing for this blog over a year ago.  For instance, Matt's hair is real, you don't mess with Eastern Kentucky high school basketball, the disdain for Tennessee is probably greater than that for Louisville, and that if you want to split the fanbase, just say one word: Tubby.
But, what I have gained most from doing this extremely "important" job of writing for a blog is that there is no such thing as a general UK fan.  There are many levels of UK fans, some are more hardcore than others, some are more negative than others, and some I would barely call fans.  But, we all fall into a category, and I want to know, which kind of fan are you?  Let's go over the categories:
A. The National Title or Bust Guy
Outlook: This guy thinks the Cats should go 39-0 every year and if they don't win the national title, the season is a bust.  Lately though, this fan has tempered his expectations, and would gladly just take a Final Four.  This person lives and dies with every game, but they are loyal, and no matter what happened during the Tuesday game, they will be right back cheering on the Cats on Saturday.   
Reality:There have been 71 official Final Fours, and UK has been a part of 13.  That's only  18.3% of Final Fours.  So, a realistic hope is for 2 Final Fours every decade, or once every 5 years.  Admittedly, UK has slacked off in the past 10 years, but the reality is every program has down years, and the resources at UK are just too good to not bounce back.
Percentage of Fanbase: 5%  
____________________________________________________________________________
B. The Birth-rite Fan
Outlook: This guy thinks that it is UK's destiny and God-given birth-rite to dominate college basketball.  The fans are the best, the arena is the best, the recruits are the best, Adolph Rupp is the best, Tom Leach is the best, and Lexington is the greatest college basketball town in the world.  This person likely is lacking a real sense of reality.  For instance, he probably still thinks UK will make the NCAA Tournament this year.  Why?  For one simple reason: because this is Kentucky.  What makes this unique in Kentucky though, is that this mindset is passed on from father to son and so on and so on. 
Reality: Kentucky is the greatest basketball program in history.  It has been relevant for almost 70 years, with very few blips along the way.  But, it wasn't fate that brought this success.  It was hard work, and a fortunate set of coaches that have graced the sidelines.  UK has 7 national titles from 4 different coaches.  Duke, Indiana, and UCLA have all used 2 or less coaches to win their titles, and UNC and Kansas used 3 coaches.  Kentucky has also benefited from having a state that has produced some great players.  Kentucky has earned their success, it wasn't given to them.
Percentage of Fanbase: 5%
_____________________________________________________________________
C. The Sources Guy
Outlook:This guy is also called "Katman".  This person always has the scoop on what's going down with the program.  They already know if Meeks and Patterson are staying, and Gillispie is going.  Because they have "multiple" sources close to the program who have confirmed this.  If everybody's sources were actually accurate, then UK has the leakiest program in the country.  This guy is usually twitchy, has poor social skills, and the ladies are not particularly fond of him.  According to him, the program is never stable.  There is always something BIG about to happen, some big recruit is about to commit, or somebody is about to leave.  When these things usually don't happen, this guy proceeds to not come out of his room in his mother's basement for a few days.  It's not that this guy isn't a good fan, he wants the Cats to win just as much as the next guy.  But, he is more concerned with the off-the-court things than anything else. 
Reality:The reality of this guy is his "sources" are his son's two friends who have class with Meeks, or his buddy who had a drink with a basketball manager at a bar.  If a legitimate journalist used these "sources", they would be terminated.  This guy just wants to be "in the know" no matter how accurate they are.  In the end, this person's friends are rolling their eyes non-stop, and the act wears thin after a while.  All in all, a good fan though.  Note: this type of fan will have a buffet of rumors coming this summer.
Percentage of Fanbase: 10%
_______________________________________________________________________________
D. The World Against Us Guy
Outlook: Everybody in the country is jealous of UK, therefore they are all out to derail the program.  There hasn't been a fairly officiated game in UK history.  Other coaches will just make up violations to the NCAA, in hopes of putting the program on probation.  All of the new NABC rules are strictly directed at UK.  We never have got a good draw in the NCAA Tournament.  Raycom puts the wrong pictures of players on their graphics.  Maybe that one has a little truth.  Much like The Sources Guy, this person is a legit UK fan.  They want the best for the program, and cheer on the team hard.  But, much like The Birth-rite Guy, the sense of reality may be lacking.  Also, this guy is just about impossible to watch a game with as he complains about EVERY call.
Reality:  Again, there is nothing really wrong with this guy's loyalty.  He is true blue, through and through.  But, the reality is that Eddie Sutton was cheating, and UK deserved that probation.  The reality is the NABC is trying to improve the game, and while the changes they suggest do affect Kentucky, they are not targeted solely at Kentucky.  But most importantly, UK does not get screwed by refs night in and night out.  If anything, UK seems to get calls more often than not, especially in Rupp.  SEC officials are terrible, we all know this, but they are terrible for all 12 teams.  Every call that goes against UK is not wrong.  Perry Stevenson travels every time they call it.  And truly, referees have NEVER been the sole reason UK has lost a game.  NEVER.
Percentage of Fanbase: 15%
_______________________________________________________________________
E. Mr. Negativity Guy
Outlook: This guy has some serious anger issues.  His blood pressure at the end of a game is somewhere around Rosie O'Donnell territory.  When the score is 2-0 LSU, this guy already knows UK hasn't shown up today, and get ready for an ass-kicking.  Then when Perry Stevenson makes a layup, this guy wants to know why he didn't dunk it.  Every substitution is the wrong one, every shot was a bad shot (unless it goes in), and doom and gloom is never ending.  This guy wonders why the 1996 national title team lost 2 games.  He hits the message boards after a game with all the reasons why the team is struggling.  But, if you don't know any of these people, its because they only roll around with others like them.  If they rolled with people who were not so negative, they would get their ass kicked often.  Steroids may be an issue with this person, and if not that, it may be alcohol.  Basically, this guy needs medical help.
Reality:This is just a personal opinion, but this is the worst type of "fan".  Constant negativity breeds negativity.  It hurts others experience with the program, and at a place like Kentucky, the players and coach have it thrown in their face more than anywhere else.  But here is the reality.  There is not a fanbase in the country (sans UCLA and North Carolina) that wouldn't love to have had the success of Kentucky.  And there are about 300 Division-1 programs who would love to have a 20-13 season.  At UK, it is not good enough, but lets not kid ourselves: as a fanbase we have had more than enough success and need to pull back on the negativity.  Kentucky gets a bad rap for having "crazy" fans, but the reality is the number of Mr. Negativity fans at UK is greater than at any other fanbase. 
Percentage of Fanbase: 20% 
_________________________________________________________________________________
F. The Perspective Fan
Outlook: This guy realizes that sometimes you lose games because the other team played better or has better talent.  This guy realizes that Rupp can be like a funeral home if the team doesn't play well, but is the best arena in the country at its best.  This guy tends to let a loss bother him for the rest of the day but moves on the next morning.  But, he also will brag forever if UK beats your team.  He doesn't know what Ramon Harris' hometown is, but he knows that Harris is important to the team and doesn't deserve to "have his tires slashed", as Mr. Negativity Guy just said.  The problem is this guy teeters on the edge of being a bandwagon fan.  If the team doesn't do that well (i.e. this year), he may or may not watch the whole game.  He won't jump ship to another team, but he will just become a general college basketball fan.  He probably isn't what you would call "passionate".  But, this fan brings some normalcy into the fanbase.  Without this fan, the entire fanbase would be as crazy as the "Rock of Love" household. 
Reality:  The reality is this guy makes up the majority of the fanbase, yet is rarely mentioned.  They realize you can't win them all, and while you may not see them commenting on websites like this one, they are out there in full force.  Do they bleed blue?  Maybe not.  But, they also have more things going on, like a real life.  Every fan should use this guy as an example of where to be most of the time, so as to not be considered "one of those crazy UK fans." 
Percentage of Fanbase: 45%   
________________________________________________________________________________
So there you have it.  When you are at your NIT watching party this week, take a look at your friends, and place them in these categories.  But, more importantly, what fan are you?  I hope it's not Mr. Negativity Guy.