Sleep Outfitters' Tuesday Recruiting Roundup Save big for one more week with these deals from our friends at Sleep Outfitters! Twin sets as low as $199. Sealey Pillowtops with gel foam for $499 plus a FREE HDTV! The offer is almost up, so hurry!
*****
Off The Board: Jayson Tatum
The No. 1 small forward in the class was a top target for John Calipari and Kentucky; he was the first member of the class to receive a scholarship offer from UK back in his sophomore season in 2013.
However, Tatum chose Duke over Kentucky, North Carolina and his hometown Saint Louis Billikens at the Nike Peach Jam over the weekend.
Evan Daniels believes the deal has been done since Duke's in-home visit the day after winning the national championship. Coach K arrived with the new trophy in hand to speak to Tatum.
Prediction: Kobi Simmons will one day be a Wildcat.
The No. 1 combo guard in 247Sports' Composite Rankings trimmed his list to six schools on Sunday and Kentucky is not just in the hunt; it is the heavy favorite. He is also considering Arizona, Georgia, North Carolina, Ohio State and Xavier in his final list. He hosted in-home visits with all six schools earlier this year.
When Simmons received his UK offer back in April, he had to call John Calipari back to make sure the offer is serious. His father told told Cats Illustrated. "We called them back and Kenny and Cal said 'Look man, yes. This is what it is.' And after that he was very excited."
Simmons plans to visit Kentucky on August 28. He also visited for Big Blue Madness in 2013.
He recently said, "I'm their guy," when asked about UK at the Nike Peach Jam.
UK vs. Michigan State for Miles Bridges.
No one had a better weekend than Miles Bridges. The No. 7 player in the ESPN100 averaged 23 points and 10 rebounds at the Peach Jam and, to celebrate, announced the handful of schools he will consider moving forward. Among the final suitors: Kentucky, Michigan State, Michigan, North Carolina and Indiana. (LOL Indiana.)
Though five remain, it will likely come down to Kentucky and Michigan State in the end. He once said the two programs are his "dream schools."
Bridges likes UK's track record of putting guys in the NBA, while Michigan State is 45 minutes from his hometown and one of the first to recruit him.
Sounds like it's Calipari vs. Izzo for this one, and Izzo has always held his own in that matchup.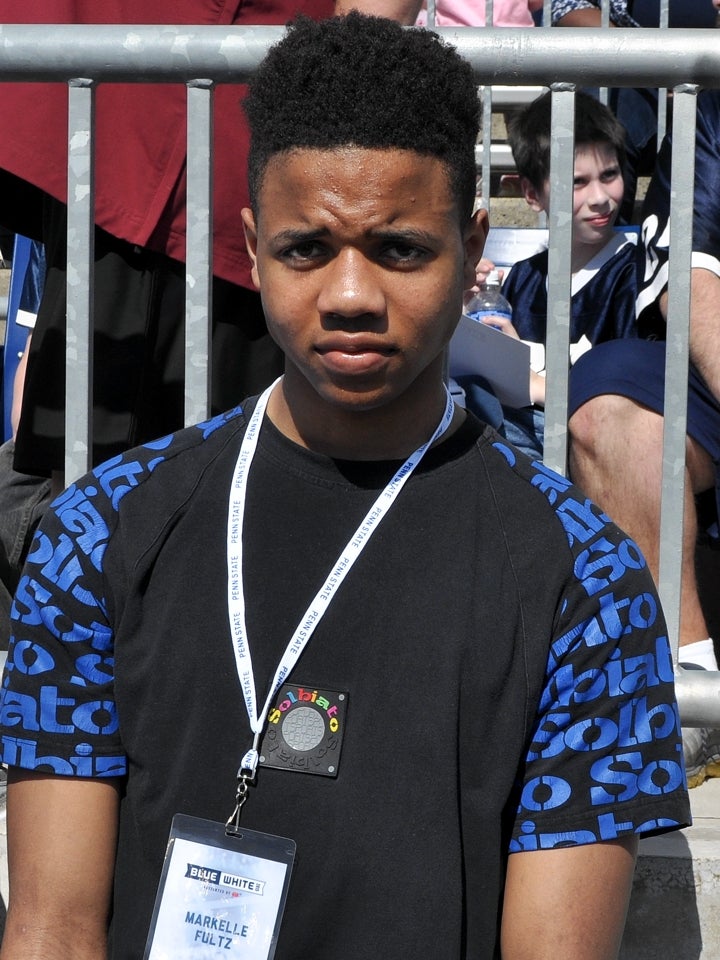 Kentucky leads Crystal Ball for Markelle Fultz.
Four-star shooting guard Markelle Fultz received an offer from UK last week and several analysts were quick to pick the Cats in his recruitment, including 247's Director of Scouting, Jerry Meyer. Kentucky now holds 50 percent of the vote in Fultz's Crystal Ball predictions, ahead of Arizona and Louisville.
I wrote about Fultz last week. Read that here if you missed it.
Kentucky was his dream school growing up, but he recently said that is no longer the case now that he's matured. Still, Kentucky is in the mix and strong contender to land Fultz for the 2016-17 season.
Malik Monk is so good.
Watch the highlights from one of his games at the Peach Jam. Just an easy 31-point performance…
Gotta get him out of Arkansas.