Six hours until Kentucky football names its starter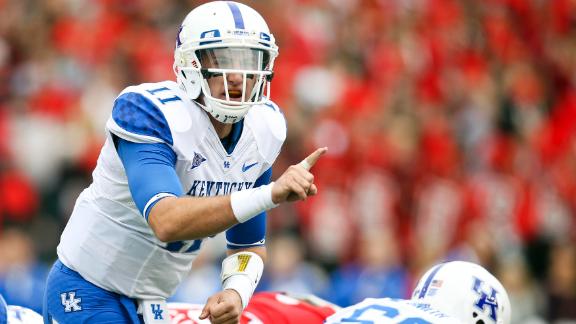 When the UK coaching staff meets with the media after practice at around 6:00 pm today, expect to hear these words from Joker Phillips: "Max Smith is going to be our starter." The sophomore quarterback has separated himself from the pack in this offseason's quarterback competition and the staff should be ready to announce today, after watching tape from Saturday's scrimmage.
"Whenever Joker's ready, I'm ready," offensive coordinator Randy Sanders said about naming a starter. "He's my boss. We'll do it when he says let's do it."
Kyle Tucker of the Courier-Journal tweeted that he'll eat his own shoe if Max Smith isn't named the starter today. As fun as that would be to watch, I think everyone is ready to move forward with Smith as the quarterback and begin preparation for the Louisville game.
We'll know in six hours.