Signatures from Johnson, Hawkins and Randle on the way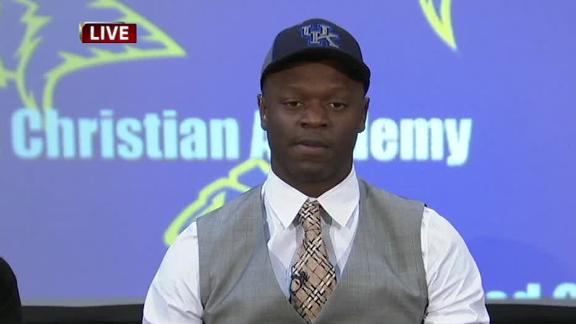 I mentioned this in the night post but I feel it's worth repeating to those who had more important things to do than read the night post. Today, Wednesday, April 17, is the first day of the spring signing period for incoming college athletes. That means Kentucky will soon receive signed Letters of Intent from Dakari Johnson, Dominique Hawkins and Julius Randle.
Johnson and Hawkins will likely sign very soon, probably today, officially making them Kentucky Wildcats. Julius Randle, on the other hand, could wait until next week when he returns home from the Nike Hoop Summit. I don't know that's what he'll do, but I assume he's too caught up in the Nike festivities to fax his LOI, and he'll wait until he's home with his mama next week to do the paperwork.
When all three LOIs are in, Kentucky will have eight signees in its 2013 class. Eight.
Cats.