Saturday Morning Hot Links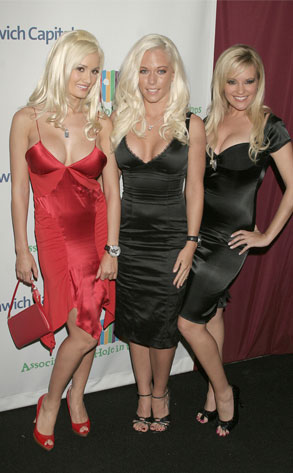 Welcome to Kentucky, ladies.
Ok, kids, let's be honest.  It's a big day today in Kentucky and I'm not sure how many hot stories you're going to be getting from your boys at KSR.  We're going to do our best, but today is special day meant to be spent with a drink in hand and a smile on your face.  It's good to be a Kentuckian today…
 – Well, I'm just going to summarize the Courier-Journal for you without posting any links.  There are a lot of pictures of Nick Lachey and they labeled a picture of Darrell Griffith as "Darrell Griffin".  That's about it.
 – Rafael Little showed up to his first Titans camp and didn't practice, as expected.  But, he did draw some attention by wearing the jersey number of that guy with the video game name who allegedly shoots up strip clubs.  Word is, the Titans are very high on Little, even with his injury.
 – Poor Chuck Hayes.  He got stuck on a team with Tracy McGrady and now he'll never advance in the playoffs. 
 – Before you head out to the track and decide to bet your life away, you might want to think twice about betting your life on Big Brown.  At least Maryjean Wall thinks so.
 – Their game was delayed last night due to weather, so the Bat Cats will have a double-header today with LSU.  The first game is at 1 pm.
 – Did someone forget to tell the Hawks that David Stern wants a Celtics-Lakers Finals series?  Rajon Rondo's team took it on the chin in Atlanta again last night, forcing a Game 7 in Boston.  These games are really getting me going more than an NBA first-round series should but, if they hold to form, we're in for a beatdown of the Hawks in Game 7.  We'll see.
 – For all of the kids getting ready to graduate from UK tomorrow:  Live it up now.  The real world is a B. 
So, let's go out and enjoy today.  The eyes of the world are fixated on our great state and let's show them one hell of a time.  Happy Derby Day.