Rondo May Return Sooner Rather Than Later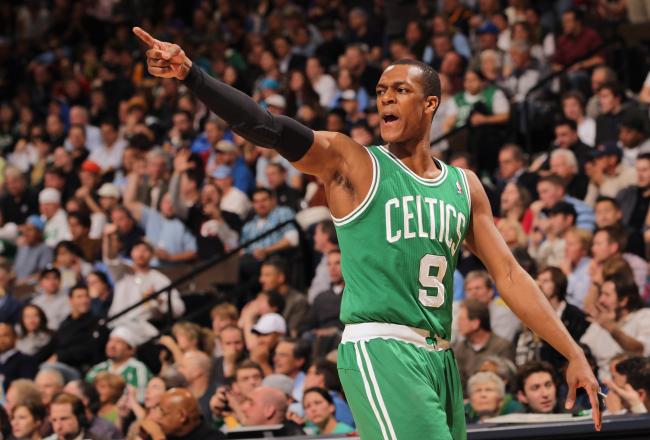 Here's a little bit of good news on this slow Friday. Last night, Rajon Rondo's agent told Comcast Sports that the point guard's injury was only a partial ACL tear and the resulting timetable for his return could be tentatively moved up from the start of next season.
Rondo injured himself during a January 27th game against the Atlanta Hawks, and managed to finish the game despite being hurt. He prepared for his next game as if he had a minor hamstring injury. While these signs are reason for optimism, it's still too early to know what exactly the partial tear news means for Rondo and his recovery.
Yahoo! Sports' Marc Spears reported this morning that Rondo's surgery is expected to take place on February 12th or 13th, using either ligaments or a cadaver in the procedure (ick). According to Rondo's agent, Rondo has spent his time since the injury educating himself about his surgery, doctors, and rehab while doing strength and conditioning work. He's known throughout the NBA as one of the most competitive players in the league, and hopefully he'll be able to fuel that nature into his rehabilitation. We wish him the best of luck.
Side note, in other "good news for injured former Cats," the Bobcats' PR representative just tweeted the following:
. @bobcats update: @mikegillie14 has been upgraded to gametime decision tonight vs. Lakers. Was able to participate in shootaround this AM.

– B.J. Evans (@BobcatsBballPR) February 8, 2013
After the scare MKG gave us, it's great to see him making a quick recovery. Cats forever.