Roger Federer made a special guest appearance on the KSR postgame show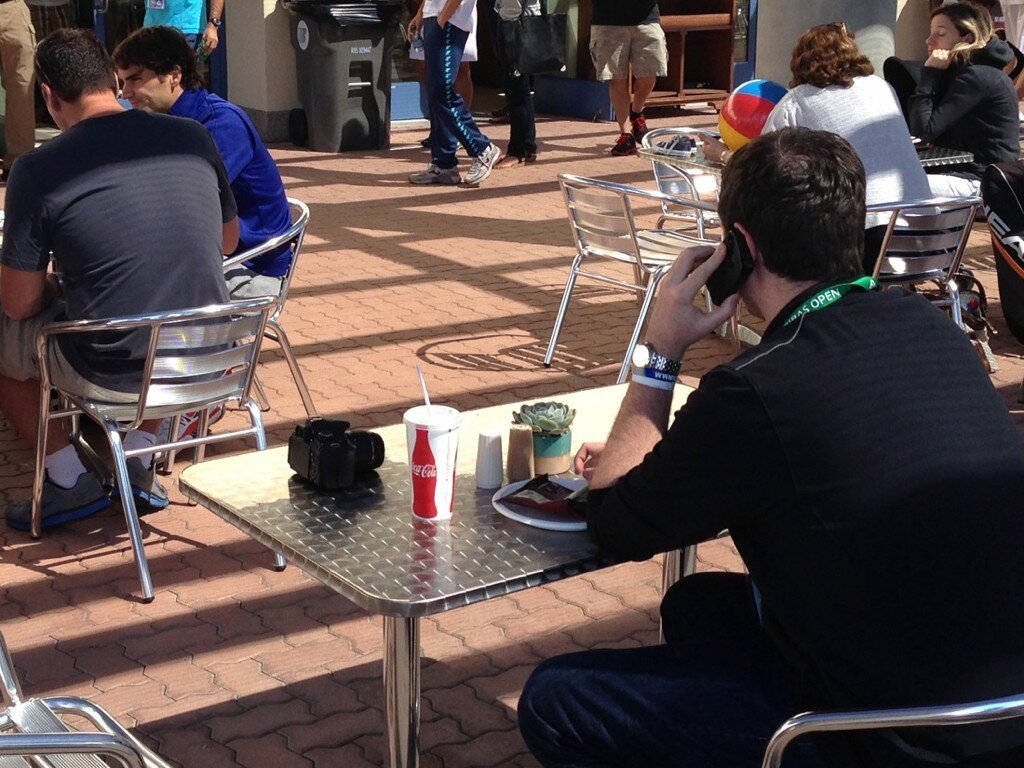 Matt doing the postgame show while watching Federer eat a salad.
Roger Federer — yes, that Roger Federer — just made a guest appearance on the Kentucky Sports Radio postgame basketball show.  The second-ranked tennis player in the world took the phone from Matt at the Indian Wells Tennis Garden's cafeteria and said, "Hey radio guys, go cats!"
Federer jokingly told us he is a Louisville fan before taking the phone, right as a member of his entourage asked to confirm that Kentucky is a Nike school. It was a very surreal moment for Kentucky Sports Radio and you better believe that clip will be played over and over again from now until the end of time.