Reese Witherspoon's Monday News and View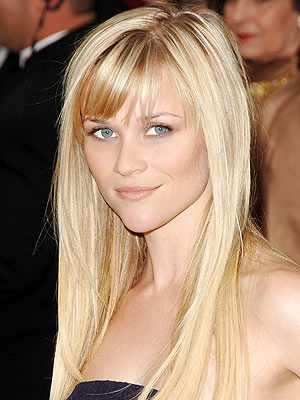 I have written a lot of words today. If you haven't yet checked out my rundown on where Andrew Wiggins may go or my post on the changes upcoming for KSR, please do. They contain a lot of info and are worth checking out. Because I am now tired and have a busy day tomorrow, my night post is going to be just a few quick hitters starting with our girl Reese Witherspoon above. If you haven't seen the reports yet, Reese Witherspoon was arrested this weekend with her husband, when they were pulled over for suspicion of her husband driving under the influence. Read the story before you get to the rest of this, as it is worth understanding. As the officer came to the car, Reese stared showing out and did a number of things that make us cringe:
1. She told the police officer she didn't believe he was a real police officer: An interesting start by Reese…rather than diffuse with her Southern charm, she immediately decided to accuse the officer of committing a felony…maybe not the smoothest of opening moves.
2. She Says "Do You Know My Name" and responds with "You're About to Find Out Who I Am!": This is not a good look Miss Witherspoon. There is nothing worse than someone trying to play the celebrity card and there may not be a more obnoxious phrase for a human being to utter than "Do you know who I am?" I wonder what she thought he would do if he knew who she was? Maybe had she shown some early charm (and if he was a fan of "Legally Blonde 2"), the Reese card gets them off. But since she has already been hostile, that won't work. So does she think that being a part of "Sweet Home Alabama" was going to scare him? Odd move.
3. She Stated She was a US Citizen who could "Stand on American Ground!": I admit that I don't even know what this means. Yes she is an American citizen, but I assume the cop wasn't worried that the "Water for Elephants" star didn't have her green card, but did she think that there is a right to "Stand on American Ground" while you are getting arrested? I am used to people incorrectly stating their "rights" (the lack of understanding of what "Freedom of Speech" means is hilarious), but Reese sets a new bar here.
So she talked her way into an arrest and national news. Not a good look for Reese, who I loved in "Walk the Line" and who has always seemed sweet. Worst of all…she was driving a Ford Focus. Times must be hard for bubbly blondes everywhere.
A few quick hitters:
— The UK Players looked good in the Nike Hoop Summit. Julius Randle is a freaking beast and we knew that, but I came away just as excited about Andrew Harrison. The Hoop Summit is the only All Star game that resembles a real game, and not surprisingly, Harrison looked amazing. He can take guys off the bounce and score at will, and he leads his team well. The World team was just better (which did surprise me slightly) but Randle/Harrison (and Rondae Hollis-Jefferson…going to Arizona) were the clear starts of the US team. Andrew Wiggins was also impressive, but I am not getting my hopes up. I can hang with the Twins, Randle and the rest of the crew as far as I need to go.
— Archie Goodwin opinion is now all over the place. I talked to a NBA scout Friday who said he will go in the second round. Others still think he will sneak into the Top 20. I want things to work for Archie but the longer it goes, the tougher it looks for him, I still think he will end up doing really well in workouts, which should help his stock. But the jump shot has to improve…which is all he should be doing from now until then,
— I loved the Jacob Hyde lawn mower picture. Who knew the Clay County prom entrance was such great theater?
— A huge weekend for UK football with the commitment of 4 star Running Back Mikel Horton from Ohio. UK now has two 4 stars and one 3 star in the class and the first building blocks for what could be an unbelievable haul. Even more importantly though, the buzz is on for UK football in a way that has simply never been the case before. Horton told Justin Rowland that he thinks there are 10-15 guys ready to commit to UK and 8 or so have offers. Loading up early this summer, before the growing pains of this tough season come to fruition, could be huge for a staff that continues to impress me by the day.
— I have written a ton about Wiggins, so I wont write any more than this. Don't read anything into Calipari not visiting this week. He used his visits a couple of weeks ago and likely thought it was more important to talk to him before he hung with his future teammates than after. This week is a row of coaches saying the same things…Calipari may have stood out. Or he may not have. We honestly don't know. But we can hope.
I am ending early, with this video of 14 year old Seventh Woods and his mixtape. This has been around the internet and today was on Deadspin but I had never seen it. Dude is crazy good and the amount of views (over 2 million) is just silly:
Radio gets going in the morning live from a golf scramble with Ryan Lemond and me. I have been ready for a new week for the last seven days…let's make this one better.