Recap: Batcats Ride a Strong Start from Beggs, Pair of Homers to 8-6 Win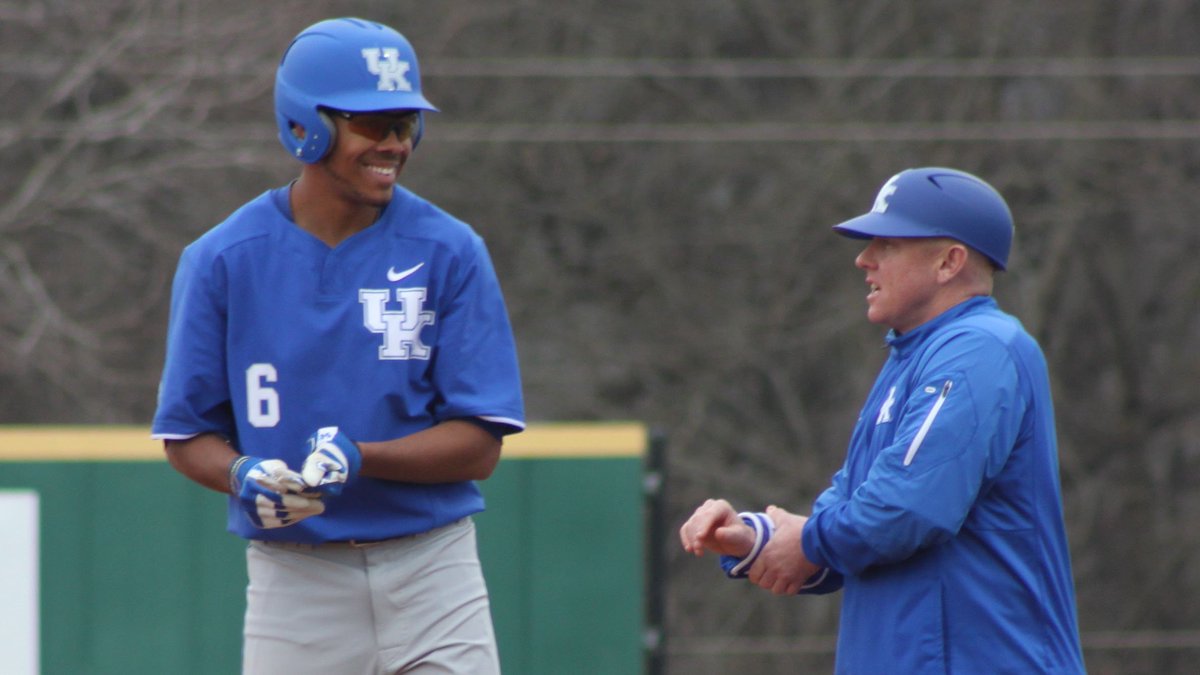 Tristan Pompey, via UKAthletics.com
After falling short in a 5-4 loss to Wofford College last night, Kentucky Baseball (1-1) chalked up their first win of 2016 Saturday afternoon in Spartanburg, beating the George Mason Patriots 8-6. Here's the box score and some notes from the smiling side of the scoreboard.
– Kentucky:
– George Mason: – Notes:
– Dustin Beggs is good. In the senior's first start of 2016, Beggs provided six strong innings of one-run baseball – striking out five. Let's hope there are plenty more Saturday afternoons like this over the course of the season, especially once SEC play starts up.
– Welcome to college baseball, Tristan Pompey. The freshman left fielder's first collegiate hit ended up being the biggest of the afternoon, a two-run homer to left that capped off a three-run Kentucky top of the third. Pompey is the first Cat since Luke Maile in 2010 to record a home run as his first hit in Wildcat Blue.
– George Mason made it interesting late. The Patriots were able to take advantage of a couple of fielding miscues from the Cats to cut the lead to 4-3 in the bottom of the eighth against sophomore RHP Zach Pop. Sophomore LHP Zach Logue came on to relieve Pop, and worked around the baserunners to prevent any further damage. Then, in the bottom of the ninth, sophomore Timothy Turner delivered a three-run homer to cut the lead to 8-6. Not what you want to see late, but, hey, a win's a win.
– Insurance. After the rocky bottom of the eighth, Gunnar McNeill provided the nail in the coffin, going opposite field to add a two-run homer of his own and stretch the Wildcat lead to 6-3. A hit batter and a couple of outs later, and sophomore second basemen Luke Becker piled on a two-run double. Gotta' like an 8-3 lead heading to the bottom of the ninth.
– Four Wildcats (Shelby, McNeill, Reks, and Mahan) with multi-hit games. That speaks for itself. Keep up the good work, gang.
That'll do it for today. The Cats are back in action tomorrow at 11:00 a.m., with senior Kyle Cody taking the mound against Dayton to close out the weekend in South Carolina. Follow @TreyHuntsmanKSR for all the updates. Go Batcats.
@brooksHoltonKSR