Randall Cobb with a Minor Injury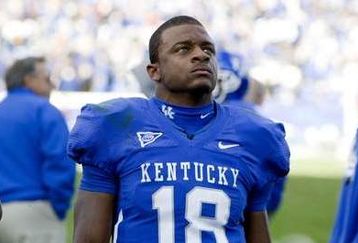 Rich Brooks announced today that Randall Cobb has a minor injury to his back that he suffered during some drills this morning. He will likely be held out of practice until Saturday just to be cautious. With Cobb and TC Drake now both nursing injuries, two of UK's top passing options are dealing with nagging difficulties.
Brooks did however say via Twitter that the WRs as a group have stepped it up immensely from last year. While Aaron Boyd has continued to be a difficulty, they are getting much better production from guys like Gene McCaskill and they are as excited as can be imagined about Chris Matthews, who they hope is the next Stevie Johnson, plus more. WR is such an important position for this team that the improvement could be a huge part of the upcoming season.