Randall Cobb snubbed of the Hornung Award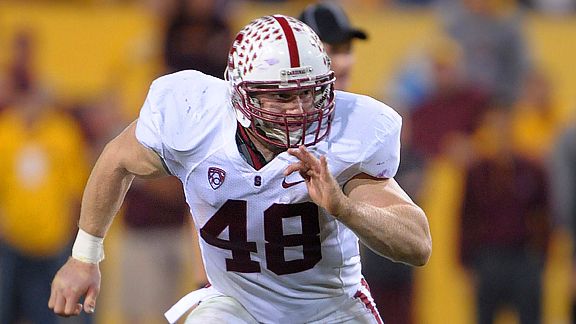 It just keeps getting worse for UK athletics.  Today, Stanford's Owen Marecic was named the inaugural winner of the Paul Hornung Award over Randall Cobb. Marecic played fullback and linebacker for Stanford and was the only player in college football to start on both sides of the ball.  He carried the ball 46 times on the season for five touchdowns, recorded 51 tackles, two interceptions, and two sacks.
The award is given to the most versatile player in college football so it's hard to argue against Marecic.  If only the Paul Hornung Award was given to the most versatile player with dreamy eyes who scores whenever he wants to, we'd be celebrating tonight in Cobb's honor.
Still, congrats to Randall for even being considered for the award.  It must be an honor to be mentioned in the same breath as an old man who can't keep his pants up…
gt;