Randall Cobb is chasing history in Green Bay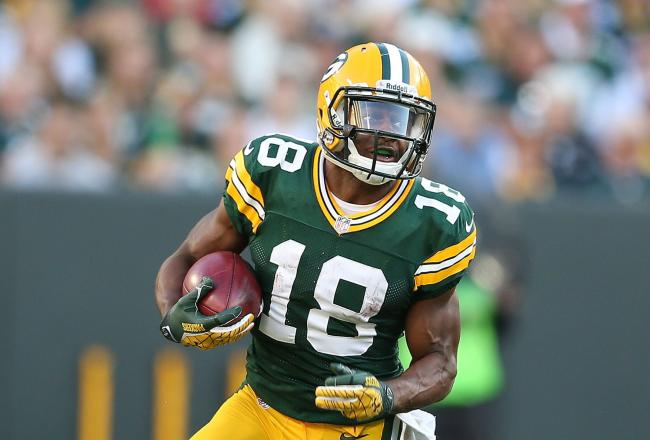 With his 146 yards against the Rams yesterday, Randall Cobb became only the second player in the history of the storied Green Bay franchise to reach 1,000 yards through seven games in a season. Only Billy Grimes from the 1950 Packers had accomplished the feat before Sunday. Now, Grimes and Cobb share the milestone for the green and yellow.
Cobb is averaging 153.7 yards per game this season, putting him on pace for 2,459 yards. If he can stay healthy, he could be closing in on Ahman Green's single season record of 2,250 yards. Green is the only Packer to ever reach 2,000 yards in a season.
The Legend of Cobb continues to grow.
[Cobb surpasses 1,000 yards in seven games]