Quantico's Tuesday Morning Wakeup
Last night I watched Quantico, the new Sunday night drama on ABC starring our good friend Josh Hopkins, and it did not disappoint. The thriller is about a group of young FBI recruits in Virginia and one of them is believed to be a terrorist. Viewers will try to guess who the sleeper is through flashbacks of the main character and her peers at the Quantico training base in Virginia, following an attack on Grand Central Station.
The pilot episode was quick to grab my attention with its several plot twists and turns right out of the gate. It re-airs tonight on ABC at 10 pm. I recommend checking it out.
Here's a video of the Quantico crew watching the premiere Sunday night. Listen closely for the shout-out to BBN from Josh:
A thank you shout out from the cast and crew. See you next week! #Quantico pic.twitter.com/4f6nFvxQtX

— Quantico ABC (@QuanticoTV) September 28, 2015
Freddie Maggard to review the Missouri game today.
Maggard is back this week with another "Eye In The Sky" write-up of Kentucky's last football game. After reviewing the Missouri film yesterday, he saw so much he had to break this week's post into two parts: offense and defense. Yesterday he tweeted DJ Eliot called such a diverse game he couldn't fit it all into one recap. Look for that around 11:30 am.
We will tape another KSR podcast tonight.
So send us your questions on the Twitter.com and we will answer them on the show. It will go live tomorrow afternoon at 1 pm, assuming it all goes to plan.
The Big Blue Madness campout begins tomorrow.
I have an alarm set for 4:30 am so I can go out there and take photos of the mad dash across Avenue of Champions to Tent City. I'm not a 4:30 am kind of guy, but somebody's gotta do it.
Embargoed UK basketball interviews to be released Thursday.
It's almost time to release the annual UK basketball interviews. We sat down with each player for eight minutes earlier this month and all of the material is cleared to hit the internet on October 1. There's also an hour-long roundtable discussion with John Calipari that we will likely lead off with at 12:01 am Thursday morning. So, tons of basketball stuff coming later this week. (Don't worry football fans: we're still on board with you, too.)
Randall Cobb went off last night.
Cobb had his first career three-touchdown night as Green Bay defeated Kansas City, 38-28, on Monday Night Football. The former Wildcat caught seven passes for 91 yards and the three scores.
Here he is with a Ladanian Tomlinson–like celebration after one of the touchdowns:
Cobb ranks second in the league in touchdown catches this season.
ICYMI: Kobi Simmons is down to three schools.
It will be Ohio State, UNLV or your University of Kentucky Wildcats for five-star guard Kobi Simmons. He loves Kentucky, but Calipari has his eyes on De'Aaron Fox and Malik Monk for 2016's backcourt. Simmons' recruitment is all about whether or not Cal is ready to take him and if he is willing to wait on the other two to make their decisions.
#KentuckyEffect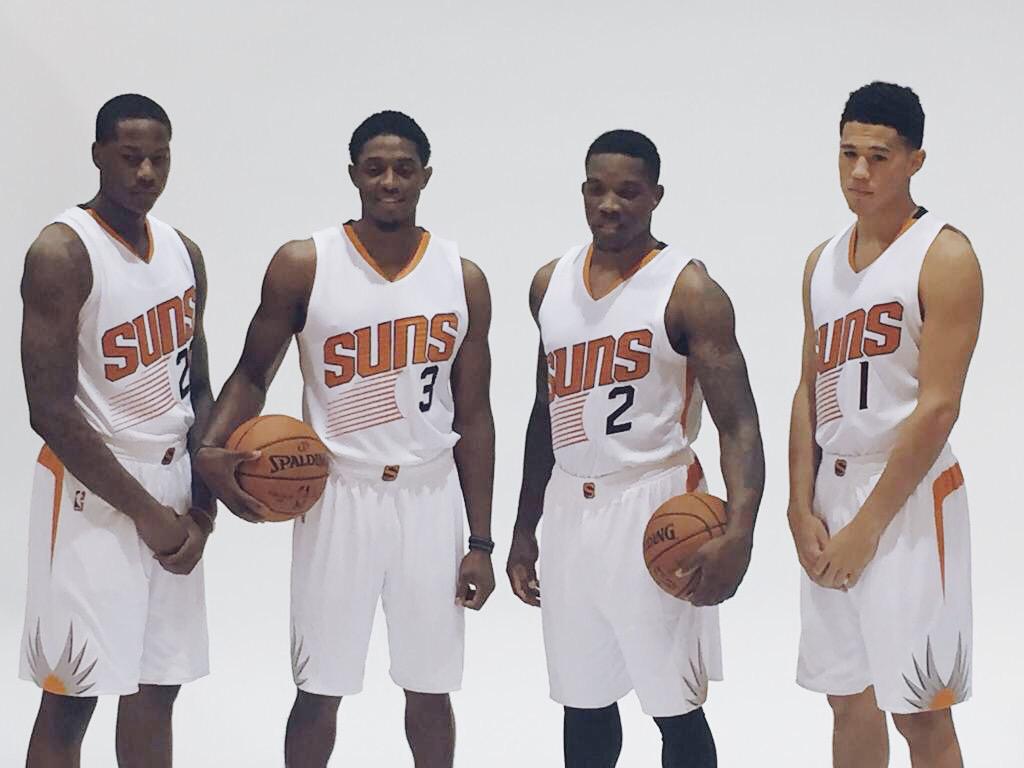 KSR radio coming up in an hour. Be sure to tune in…