Plenty of elbow room on the Kentucky bandwagon these days…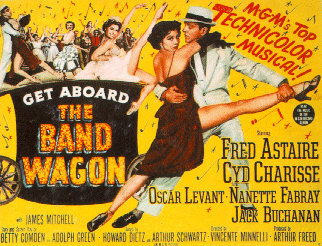 Somehow, when the Harris Poll released the data for the nation's most popular basketball teams in late March, it slipped through the cracks here at KSR and, luckily for us, the always positive Jerry Tipton buried a note about it in his Scotty Hopson lovefest yesterday.  Basically, this is a poll released every year at the Final Four and intended to show the most popular teams in the country – and it's not too kind to the Cats this year.  Kentucky ranked as the most popular from 1995-98, but since the poll resumed in 2003, they have finished 5th, 2nd, 5th, unranked and 4th.
But, I have a major problem with this ranking system and the ninth overall rating for 2008.  I'll be the first to admit that I didn't do too great in my college stats classes (I kept eating the M&M's), but the Harris people surveyed just over 2,500 people and only a few over 600 admitted to being college basketball fans.  I'm not sure how accurate that makes their data, but maybe I'm just searching for excuses to help me cope with this bruise to my big blue ego.  You be the judge. 
Here are the top 10 teams for 2008:
1. Duke
2. North Carolina
3. Indiana
4. UCLA
5. Iowa
6. Georgetown
6. Kansas
6. Tennessee
9. KENTUCKY
9. Wisconsin
Now, here is how the rankings looked just one class ago, in 2004:
1.  Duke
2.  KENTUCKY
2.  North Carolina
4.  Indiana
5.  Arizona
6.  St. Joseph's
7.  UCLA
8. Stanford
9. UConn
10. Notre Dame
So, take it for what it's worth Kentucky fans.  I don't really put a lot of stock in this survey, but it's still interesting to see the movement of teams in regards to their popularity at the moment.  I'd be shocked if St. Joseph's cracked the top 40 in this year's poll and I'd love to know how Iowa is the fifth-most popular team in college basketball.  I forgot that they even had a program.  I'm sure Davidson will be top 5 next year.