Paul Biancardi Chats Kentucky Basketball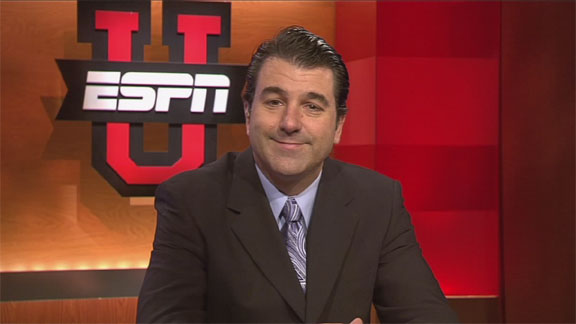 For any of you who frequent the world wide leaders websites, you know they often feature "Chats With The Experts."  More often than not, unless it's a four hour marathon chat with Bill Simmons, the experts are questionable and the information is only barely relevant to anything we would care about.  However, given the utter domination by Calipari on the recruiting trail recently, coming to a zenith last night in Portland, Paul Biancardi was forced to spend a little over an hour fielding question after question about Kentucky.  While he obviously didn't break any news, he did offer thoughts on a seemingly finalized roster for the 2010-11 Cats, some of the first in the media to do so.  Check it out in full here, but I'll whet your appetite with some of the more interesting answers as well.
Brent (BIG BLUE NATION)

with the commitment from terrence jones, UK has to be the frontrunner again for the top recruiting class correct? and what are your expectations for another talent loaded but young team?

Paul Biancardi (1:10 PM)

Dear Brent and all of Big Blue Nation, yes they are No. 1 again. Terrific job by Coach Cal and his staff. Expectations are for the incoming recruitins to blend in with returning players (Miller, Dotson, Liggins) and develop a chemistry, so they have a chance to achieve what last year's team did.

Tommy Yu (Chicago, IL)

Who'll be the most ready rookie from this draft?

Paul Biancardi (1:41 PM)

That one's easy. John Wall is freakishly athletic and has gotten stronger. what he cant do on the floor right now, he can make up for with his athletic ability. People need to talk about what a great passer he is more often.

Zach (Memphis)

Paul, doesn't seem like Cal's recruiting at UK is more of a quick fix than it is building a foundation? How many of these kids do you predict being a one and done?

Paul Biancardi (1:43 PM)

Calipari has clearly indicated that he wants to coach great players, and while it creates a void each year, it creates a lot excitement and a winnign culture. I would say three are one-and-done players: Kanter, Jones and Knight if they all play to their potential.

glenn (Lexington)

Whats your final four for next year

Paul Biancardi (1:57 PM)

Duke, Kansas, Kentucky and Butler.
Basically, there is a lot of good stuff that will make any Wildcat fan smile.  If there was any question to whether or not we were back, let it be settled. Kentucky is on top, and will be, every season.