Notes from Calipari's Press Conference and Today's Podcast
While the KSR crew was taking boxing lessons, John Calipari met with the media for his pre-Auburn press conference.  Here are some of the notes from his meeting with the media, plus a great photo from the radio show this morning.
— "This could be a game where he comes out and says we're playing zone from the tip."
Cal called Auburn's zone "a really good zone" and pointed out the Tiger's speed at the guard position.
— Cal showed his players film from two Big Ten games today.
He showed them Victor Oladipo turning the ball over on Indiana's final possession last night but recovering with a monster block; the other is is Trey Burke making a similar play for Michigan.
Cal said his guys hang their heads and jog back after turning the ball over, and that's how you lose.
— Tony Barbee convinced Calipari to switch out on Marshall Henderson.
Barbee told him the night before the Ole Miss game to go back and watch the tape of the Auburn-Ole Miss and consider switching out on Henderson every play.  Kentucky did, without practicing it, and won the game.
— Cal is teaching life lessons.
For the first time in his career, Calipari isn't watching game film with his team.  The assistants handle that.  He is working on teaching life lessons instead.  "I don't want them to see me in a basketball sense right now," he said.  "I'm just teaching life skills right now, that's all."
"I'm doing anything I can to try to get them to take that jump. But they all have to take it."
— Members of the 1978 NCAA Championship team were in studio with KSR this morning.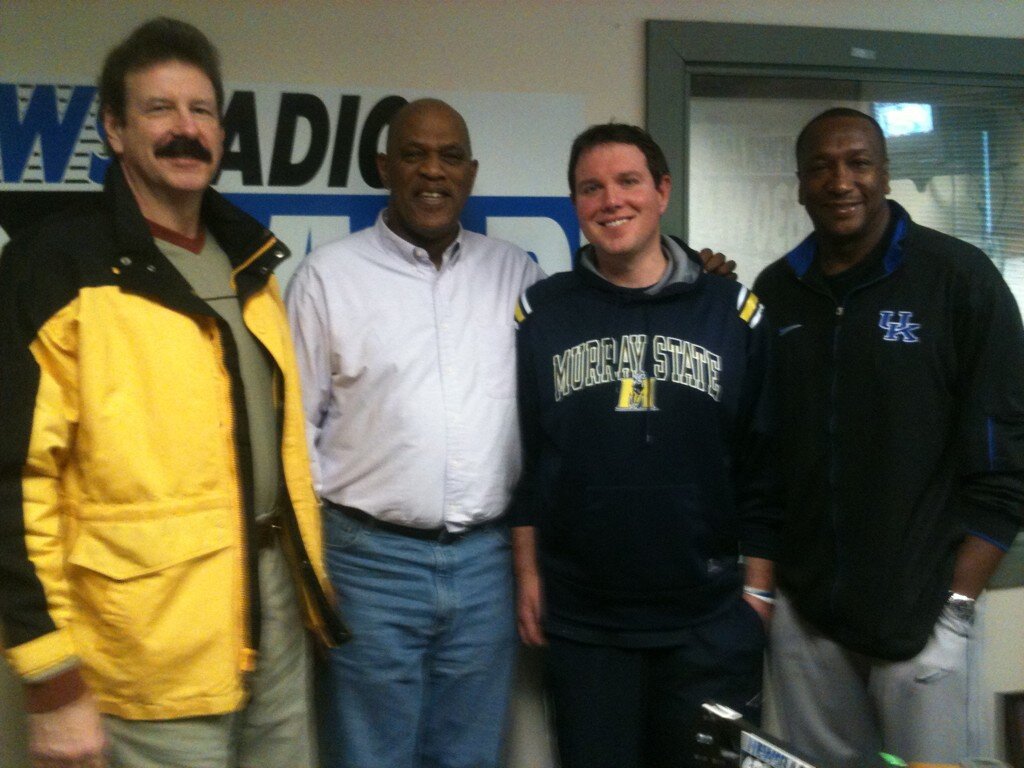 Mike Phillips, James Lee, and Jack Givens were on KSR to reminisce back on the '78 title run.