New Radio Future for Kentucky Sports Radio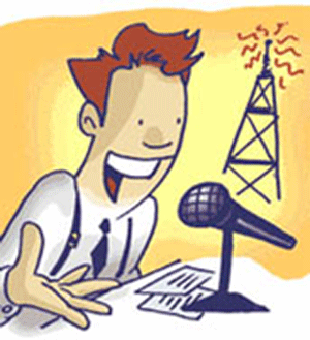 Some big changes at 93.9 The Ticket that I am very excited about. Beginning Monday August 4th, I will be moving to 6 pm and will be doing the 6-8 pm show nightly with the Courier Journal's Jody Demling and Trevor Kelsey from "LYes Report." I am very excited about the move for a number of reasons, most importantly the chance to move to an earlier time slot and get to produce the BEST recruiting show imaginable in this area with Jody. We still will be focused heavily on the Cats and will do all the things we have done before (including appearances by your favorite guests), but now we are in a better slot and will have more information.
The other changes are below. I think the station has taken a big jump in quality and I am very excited about the future.
6-8 a.m.: Dave and Scott in the Morning (Dave Ragone and Scott Padgett)
8-10 a.m.: The Bob and Will Show (Valvano and Wolford)
10-1 p.m.: The Herd (Colin Cowherd)
1-3 p.m.: The Front Row Ticket (Bozich and McCrite)
3-6 p.m.: The Freak Show (John Renshaw)
6-9 p.m.: SportsNight (Jody Demling, Matt Jones and Trevor Kelsey)
9-11 p.m.: The Pulse (Doug Gottlieb)