Need-to-Know Wednesday Dangerproofs the Rest of the Season
Friends,
I think we can all agree that Monday night, versus Miami, gave our collective fan base a bit of a scare. Why, I myself was so on edge that I held my breath until I passed out, hit my head on a coffee table, and dreamed that I was running a bed and breakfast in Vermont with Joanna Loudon. When I came to, several minutes later, the situation was no less dire, and it took a ballsy, in-the-moment shot by a very confident John Wall to deliver us from evil. We were all able to relax, unclench our jaws, and breathe a sigh of relief that we dodged a bullet. But a bullet from Miami (OH), no less. And that's a little scary in and of itself.
The jolt was enough for me to spend yesterday vigorously researching the approaching games on our schedule which many may consider to be our "easier matchups." As Miami showed us Tuesday night, a team should never consider an opponent to be "easy," and as such I have pinpointed the hidden threats of our smaller upcoming opponents. With luck, this primer will help us to remain strong without fear of ambush or blindsiding from a team we know precious little about.
——————————
School: Sam Houston State
Date: November 19
Hidden Threat: Back Court Danger
Why We Should Be Cautious: USA Today called this season's SHS team a good program with "rotten luck," as past few Bearkats post-seasons have been shut down early after solid conference play. Watch for a machine-gunning duo of Corey Allmond and Ashton Mitchell to carry the team from outside with a solid supporting cast built around them.
School: Rider
Date: November 21
Hidden Threat: Multi-faceted Star Players
Why We Should Be Cautious: Ryan Thompson, the younger brother of Sacramento Kings' Jason Thompson, was named this season's MAAC Preseason Player of the Year, averaging 18 ppg, 6.5 rebounds and 3 assists per game in the 2008-09 season. Forward Mike Ringgold shot 51.8 percent from the floor last year and led the team in rebounds. Together, they cover enough bases to keep us on our toes.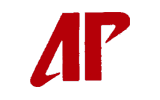 School: Austin Peay
Date: Decmber 19
Hidden Threats: Playing to the Level of Their Opponents, Hypnosis
Why We Should Be Cautious: While the team regularly fields a fairly decent season, they have progressed to the OVC championship game six of the last seven years, which proves that they know when to kick it up a notch. It should also be noted that point guard Tyrone Caldwell is skilled in the art of mental manipulation, which explains why senior Niagara guard Rob Morrison last season spent the second half of a game against the Governors thinking he was covered in snakes. Do not make eye contact with Tyrone Caldwell.
School: Drexel
Date: December 21
Hidden Threats: Defense, Swords
Why We Should Be Cautious: While Drexel finished a dismal fifth the bottom of the Colonial Athletic Conference, expect them to maintain a high standard of defensive play again in 2009-10, led by the returning Jamie Davis and Gerald Colds. Also, swords are permitted in the Coloial Athletic Conference, which could be a wild card for the Cats, who have not used swords in regular season play (only in the 2004 exhibition game against The Minneapolis Academy of Renaissance Combat Arts).
School: Long Beach State
Date: December 23
Hidden Threat: Thinks They're Totally BFFs with Kentucky After One Game
Why We Should Be Cautious: When the 49ers roll into Rupp for the first time, defending against returning guard Stephan Gilling will be key, as will keeping a safe emotional distance. If not, we could quickly find ourselves attending wacky theme parties, fielding constant texts asking "what's up" and helping Long Beach State move. It's important to just be polite and get this one over with.
School: Hartford University
Date: December 29
Hidden Threat: Remote-controlled army of robotic bees.
Why We Should Be Cautious: Robotic bees.