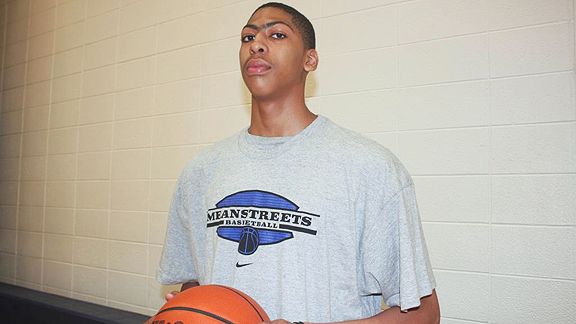 What I found to be the funniest part about the entire UK200k situation was how the fact of whether or not Anthony Davis had actually even committed to Kentucky wasn't really an issue.  It was just something everyone assumed to be true and no one really even disputed it.  And, really, I don't think a single person has. 
Except Anthony Davis.
After multiple reports saying that he – at the bare minimum – had decided where he was going to school and some even including quotes from his father, Davis said Friday that he has not picked a school.  When meeting with the media following the Nike Global Challenge, where he went for 23 and 9 against All Asia, Davis chatted about a number of things but avoided one notable topic – the Chicago Sun-Times.  Reporters were instructed not to ask about it. They were not, however, restricted from enjoying a good YouTube mixtape video and I don't see why you should be either. Enjoy.