MLB players don't have the best "after baseball" plans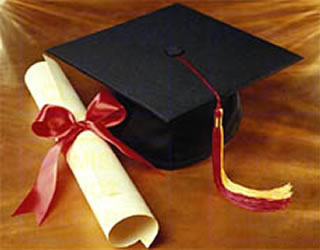 Here is a stat that should blow your mind, I think:
There are only 26 players on current MLB rosters who have a college degree.  TWENTY-SIX!  I get that many players come out of high school and play, and there are a TON of players from the Dominican, but TWENTY-SIX! 
The Atlanta Braves have NOBODY that has a college degree.  And thats Matt Jones' team.  So take that into consideration.  The "smartest" team in baseball:  Oakland.  Which has a big whopping 3 guys with degrees on the roster.  
And the most amazing part of the stat.  Those 26 people with college degrees also counts MLB managers.  We are talking about close to one-thousand professionals and only 26 degrees. 
I don't know, I guess I always considered baseball to have the "smartest" guys, but on pure education status, they are last. 
I get that many of these guys will be financially stable through their baseball careers, but the guys who are utility infielders and middle relievers will not make HUGE money.  And athletes are notorious for blowing their money.