Mark Stoops Is Ready For The Derby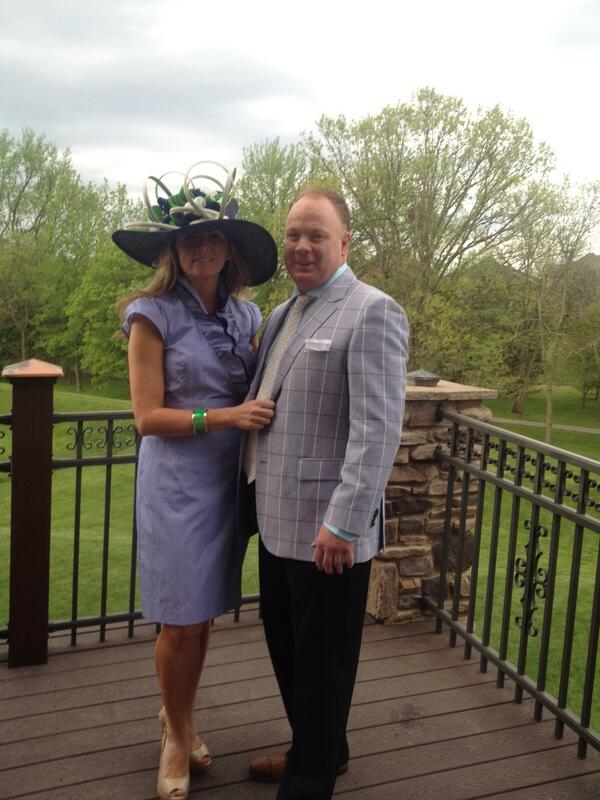 Mark Stoops is an Ohio guy who has coached in Florida and Arizona but it seems as though he knows how to do this Derby stuff pretty well too. He tweeted out this picture of him and his wife with the caption "Off to the Derby!!". I won't begin to know what designer that blazer comes from so we're gonna need someone in the field to ask Coach Stoops who he's wearing today. 
Your move, Charlie Strong.