Marcus Lee Debates The Age Old Apple/NBA Question.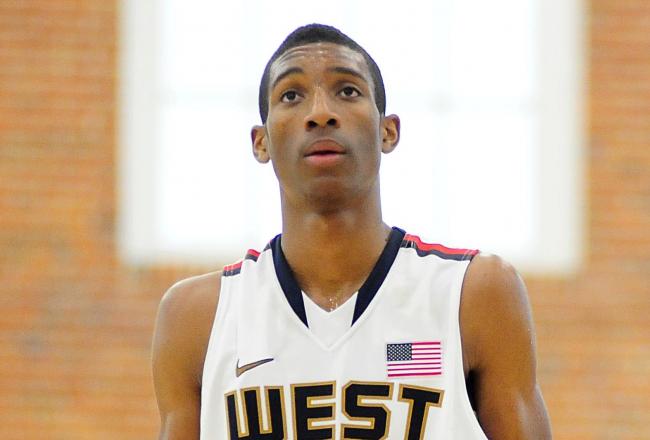 If you missed the link to this Marcus Lee story in the morning links here it is again. As Adam Himmelsbach of the Courier-Journal really dug in to the story of the big man from California.
He's a guy with heart:
He's a skinny, laid-back California kid, a former middle school class president who once gave his sneakers to a teammate who didn't have any. He rarely watches basketball on television and cannot identify many famous players. A technology buff, he thought until recently that working for Apple would be preferable to playing in the NBA.
Considering at one time Apple had more cash than the federal government that might not be such a bad idea. According to his brother he's been cramming on people since Biddy Ball
"He played in a kindergarten league on little rims, and he was even dunking on the other kids then," Bryan Lee said. "Nobody else had even thought to dunk the ball."
That was all before hitting an Anthony Davis esque growth spurt
Lee played mostly guard and small forward during his first two seasons at Deer Valley. He was 6-2 and enjoyed sparking the fast break. "Then I just kept growing," he said. He sprouted to 6-9 but maintained decent guard skills for a player his size. He also had impeccable timing as a shot-blocker – an ability he developed on the volleyball court.
Finally, he speaks to the Coach Cal effect
Marcus Lee didn't have the Wildcats among his 10 finalists, 'but that changed after I started talking to them. I was like, 'OK, I'm keeping these people.' They weren't stiff like some other coaches
Those are just a few highlights but the whole article is worth checking out. Lee sounds like an interesting dude and will be a great pairing with Willie Cauley-Stein. What do you think?