Marc Maggard's Mexican Comedy Club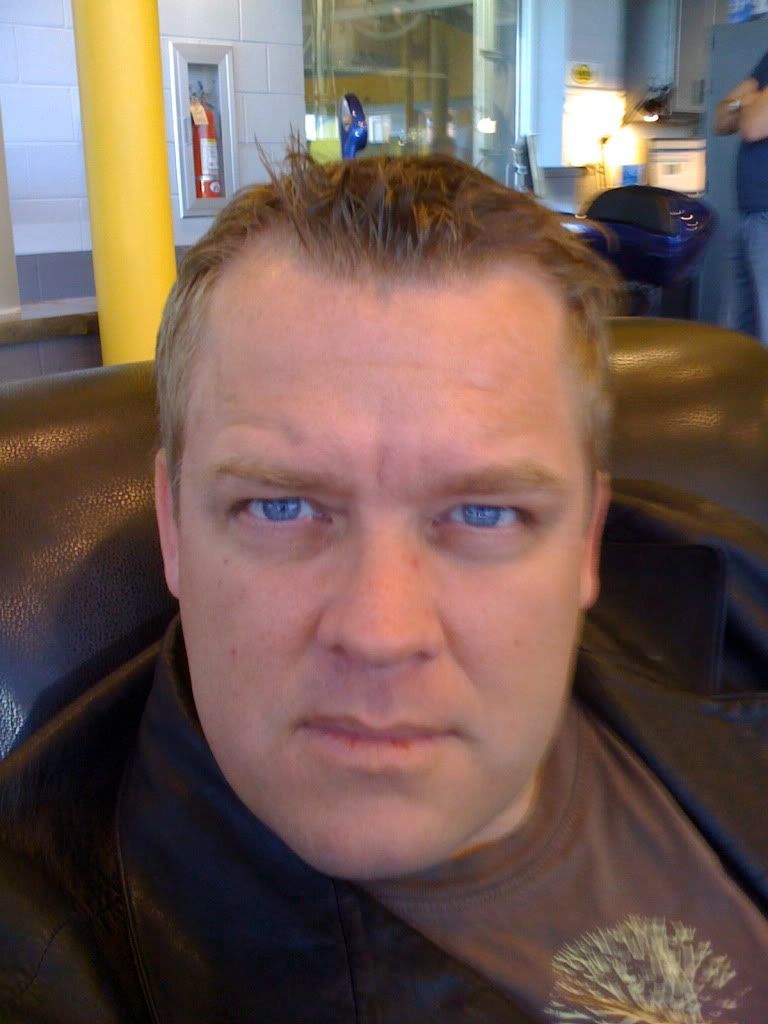 So I am having a conversation with acquaintance of mine the other night and all of a sudden he says, "so what do you think about Maggard moving to Mexico and working at a comedy club?" Like Scooby Doo, I said "Ahhh-roooo", WHAT? That cant be true…it cant be the case that the best recruiting analyst of our generation has forsaken the basketball game and trumpeting the greatness of Vinny Zollo to tell some knock-knock jokes with our friends South of the Border? So I decided to do some investigation, as we all know that the crack spies in the KSR fan world can find out anything at anytime. So in the live blog last night, I asked, "is this really true?" Within two minutes, this Mexican message board was found.
Apparently Maggard has found his way to Playa del Carmen, Mexico and is working at a comedy club, and (thanks be to the internet) has already found his way to a message board. Maggard (who lists his location as "Corona"…see the comedic genius is there folks), gives the readers this information:
So, tonite is our first live stand up show here in Playa at Carlos and Charlies.
We start at 7pm, so get there around 6:30 or so to get seated and settled in if you can.
Anyone who emails me from this site will get free admission (thanks to you guys for your advice on many issues)….. it's normally 200 pesos in advance and 300 at the door. (it ain't cheap to hire good comedians and fly em in)
Tim Clue is the comedian this week. He's a SUPER funny guy from Chicago. It's a "clean" show, so you'll be hard press to be offended… think PG-13.
All we require is that you come ready to laugh and have a good time. We don't expect a big crowd tonight since it's the first show, so I hope some of you take advantage of the super low cost (zero) and come down and laugh at us!
So what do we learn from this flyer? Well first, the name of Maggard's bar is Carlos and Charlies, which surely is names after the "mysterious foreign recruits" that Maggard has hyped for all these years. We also learn that to go to the Maggard show, it will cost you 300 pesos (which I believe now transfers to 32 cents). We find out that the great Tim Clue plays here:
Now if you go to Tim Clue's website, he claims you can "discover the secret of a successful engagement through the power of customized clean comedy." Customized clean comedy such as, "I tell you something about those guys at Kentucky Sports Radio….they think Adrian Payne is a movie starring Damon Wayans!!!" or "Cats Pause? The only thing that has paused is their ability to cover recruiting! Oh I am here all week!"
But the best is yet to come, for Maggard doesnt apparently just run the bar, the TBK guru also will tell some jokes. From the message board:
Anyway, I got nothing to do with food/drinks…. I just do some jokes and bring in the comedians.
Yes you read that correctly…following in the footsteps of one Daniel Solzman, Maggard will lay the comedy smackdown on your non-frosted behinds. So the next time you are in Playa del Carmen, go see Carlos and Charlies…while there you can get all the best info for 300 pesos and maybe even see the next "Beast" of comedy.