Madisonville Mayor declares August 18th Drew Franklin Day on Hey Kentucky! It's official: Drew Franklin has hit it big-time.
This afternoon, the Mayor of Madisonville officially declared August 18th as "Drew Franklin Day" while KSR was in town for the radio show.
As you guys probably know, Drew was born and raised in Madisonville, and shows his city love and support as often as possible.
Read the Mayor's entire Proclamation here: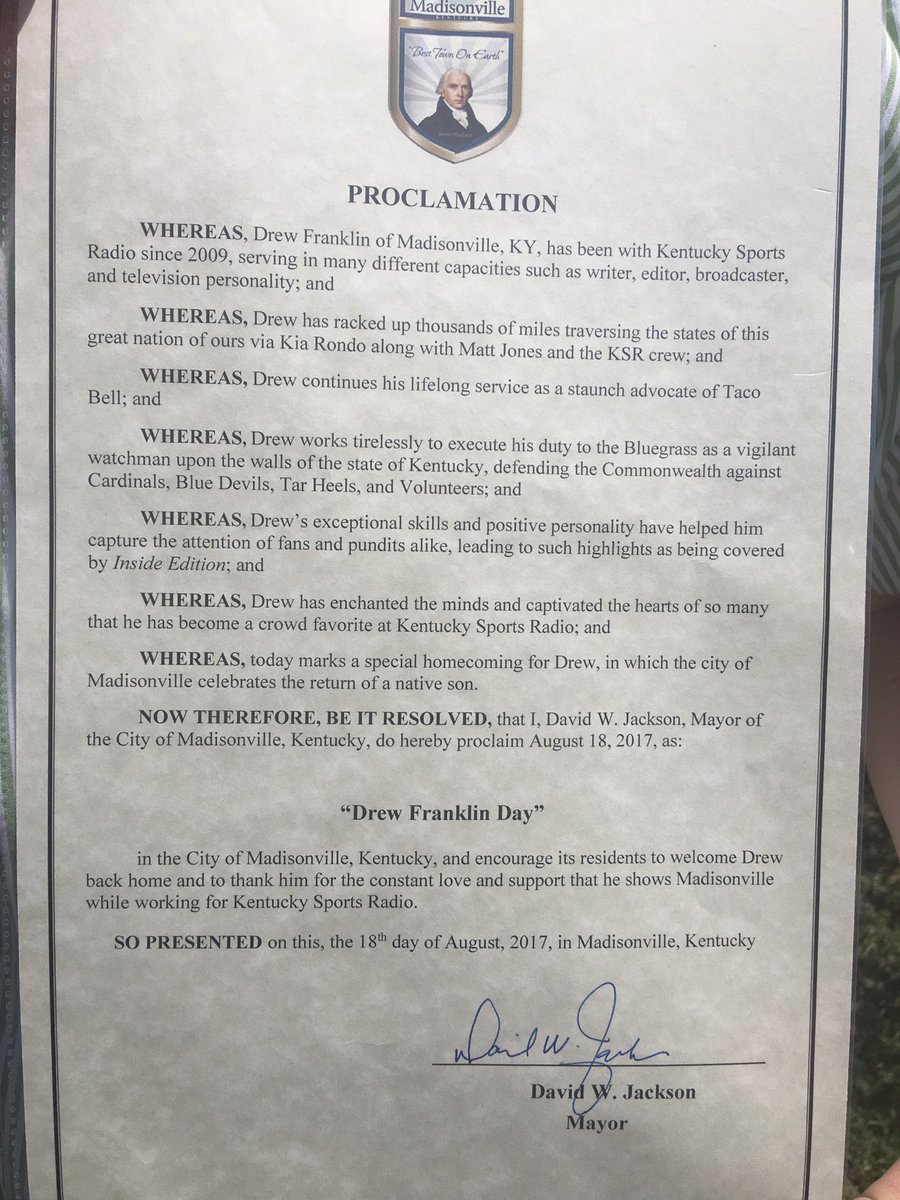 Take a look at Drew's big day on Hey Kentucky!
For more Hey Kentucky!, head on over to HeyKentucky.com