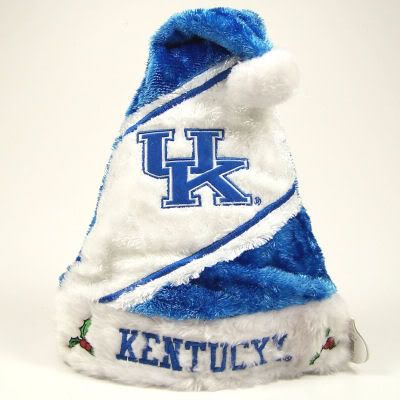 If your household is anything like Casa de Beisner, as this is being typed, the Patrick Patterson jersey is wrapped and tucked under your tree, the Season Never Ends calendar is stuffed in the stocking with care and the kids are in bed with visions of John Wall dancing in their heads.  Christmas is upon us and, believe it or not, most of us will be sneaking away from the site a bit to spend a little quality time with the family.  But, you're family too and it wouldn't be fair if we didn't treat you as such.  We're all tremendously lucky to be able to have such a unique hobby and I could never begin to explain the how fortunate we are to have your support over the past few years.  So, to all of you out there, thank you for everything you've done for us and may God bless you and your family on this Christmas.  And, for those of you who don't celebrate Christmas, may you have a kick-ass Friday (and let's hope my wife finally hatches this kid).
A few short notes….
 – Jeff Goodman continues to show the love for John Wall as he again tabs #11 as his National Player of the Year (this time it's in his Holiday Awards).  Goodman says he likes his game on both ends of the floor and his leadership and clutch play also earn him top honors.  He forgot the obvious reason.  The dance.
 – For some reason or another (did he leave the C-J?  Should I tweak the resume?), The Bo also takes to Fox Sports' college basketball page and writes that Conference USA is better off with John Calipari.  I've never heard of Conference USA, but I'm sure he's right.
 – Over at The Advocate-Messenger site, Larry Vaught talks with Mitch Barnhart, who doesn't know if Rich Brooks will return.  Barnhart did say that he'd like for Brooks to come back for a run at a fifth straight bowl, but that he wanted it to be fun for the coach.
 – While Kentucky's football seniors look to cement themselves as the most successful class in program history with their fourth bowl win, Clemson's seniors are on the opposite end of the spectrum, looking to win their first bowl game.  The streaks for both teams started in the exact place they'll resume – Nashville against each other.  Let's hope both streaks stay alive.
 – In more positive news, it seems that with ESPN's Decade in Review special, we can finally put the Bluegrass Miracle footage to bed.  Unless the Cats are playing LSU, we can assume it's not going to be very relevant anymore.  And, when they do, they have another video that has a better ending to balance it out.
– Honestly, that's pretty much it. We'll leave you with the KSR Christmas cards video posted earlier by Drew. Have a great Christmas everyone.