Last Five "Who Wants to Be a Blogger" Finalists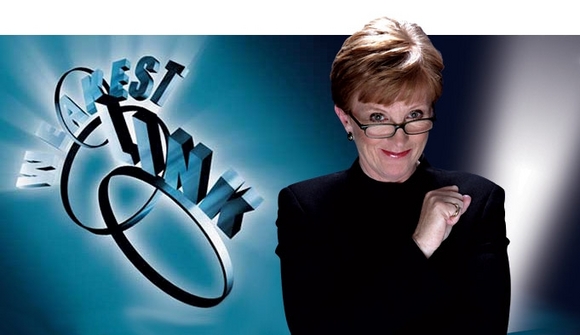 Our final group….they have been in the audience for "The Weakest Link", lived in Taiwan and are 16 and like Styx…a grand group indeed. The competition starts tomorrow!
JON NIEMEYER
"Dad, Husband, Lawyer , UK Alumnus (Law and Undergrad), UK Season Ticket Holder, Bad Golfer, Friend and (sometimes) Writer. More specifically, I am 41, an executive and attorney at a Fortune 500 company in Ohio, have been published in the Kentucky Law Journal and The Cats Pause, have two wonderful kids who I brainwashed into bleeding blue and had singing every word of the UK fight song by age 4, have an amazing wife of 16 years who also went to UK, and have been to over 200 UK basketball games, 100 UK football games and 2 Final Fours. Like most of you, I have a full life outside of the Big Blue, but a huge part of my time and interests, and those of my immediate and extended family, is fueled by a passion for UK sports. From the time I was 8 years old taking stats in a homemade statbook while listening to Cawood and Ralph, to my present day interest in sponging up daily recruiting nuggets, UK sports have been a common thread in my family and in many of my friendships."
PATRICK BARKER
Orginally from Morehead, I'm now live in Lexington and am at UK working on my Master's at the Patterson School for Diplomacy. I suppose that this means one day I could be important, but more than likely this is as much fame as I'll ever get. Although I was in the audience once for The Weakest Link in LA. But that actually kind of sucked. I'll stick with KSR. More importantly, I'm a lifelong UK fan that grew up during the illustrious Todd Svoboda era. Like most of you, there are few things I love more than my Wildcats. But in the interest of full self-disclosure, I must admit I get so worked up over games that sometimes I literally just can't watch. Jodie's 54? So nervous in the first half I wouldn't watch the second half. Now I can't, in good conscience, wear a 'Witness' t-shirt. Unless you count SportsCenter replays. OT versus Michigan State in 2005? So worried I actually drove to the corner of Euclid and Woodland and just hoped I would see people spilling on the streets. I know, you're thinking I'm an idiot- and I think that about myself sometimes, too. But if it is possible to love something too much, I love Kentucky basketball and football too much. Outside from UK sports, I really enjoy traveling (as evidenced by this picture of me and a guy I found in the Seoul, South Korea subway), reading the Economist and Ski cola. I am honored to even be considered to be a contributor to this site- hands down the best for UK sports on the internet- and look forward to the rest of this competition.
NICHOLAS GRISANTI
First, let me thank the guy who always posted the Justin.tv link and password "1998" in the comments section. The streaming was spotty in my Taiwanese apartment, but I managed to watch most of the Meeks 54 game, which made my year away from live Cats coverage a little easier to handle. After teaching English to 12-year-olds so they can eventually steal our jobs, I'm ready to get back to the good ole U S of A. Seeing as I'm trying to enter the American workforce during the worst economic downturn in seven decades, I should have plenty of time to reacquaint myself with Commonwealth, Rupp, and Mom and Dad's HD TV (yes, I'm moving back home).
I'll leave the stories of my favorite, worst, and strangest UK sports moments for another time, but I'll say that the defining feature of my UK fandom is a completely irrational hatred of UofL. Only we Jefferson County Wildcats understand a true loathing of the Red that cannot be bred anywhere else but in the midst of the Cardinal minions. In his rivalry breakdown column, the infamous Pat Forde used the word schadenfreude (MacBook Dictionary: pleasure derived by someone from another person's misfortune) to describe our state's feud. That definitely rings true for me; if a UK victory is a 10, then a UofL loss is a 9. Hopefully Forde can keep giving us German lessons, instead of breaking Pitino stories, and I will certainly continue hating UofL.
WILL TOTTEN
Im Will, and yes, I am 16. Dont underestimate me though, because I am as ruthless and severely bipolar as Tyson in his prime. Today, my horoscope told me to be careful what I reveal if I did not want others to pry into my matters, and I have to say I agree, groupies are a pain. I attend Eastern High School, home of the 2009 Seventh Region Basketball Champions, and the alma mater of one Rajon Pierre Rondo, maybe you've heard of him. How did I make it to the Top 20? Well, when I was young, my father taught me that Styx is the greatest band in the world and they only got a bad rep because most critics are cynical assholes, and from there I went. I pride myself on uncleanliness and charm, and coupled with my man-love for Patrick Patterson and hatred for all things Billy Gillispie, I am an unstoppable force.
CASEY SMITH
My name is Casey Carter Smith, originally from Bowling Green, Ky now working on finishing up school and graduating in a somewhat timely 4-1/2 years. I was born into the Sutton era, The Year of Our Lord 1987, Kentucky had just lost to Ohio State and I was only weeks old. Since, I have been surrounded by the University of Kentucky and all things that encompass the Bluegrass. Whether its culture, music, history or even finding myself crawling around the depths of Mammoth Cave National Park – I have made a personal vow to know as much as possible about a state that I truly love. I hope to team that insight with a program that looks to be heading in the right direction and not a moment too soon.