KSR Modern Day UK Basketball Player Tournament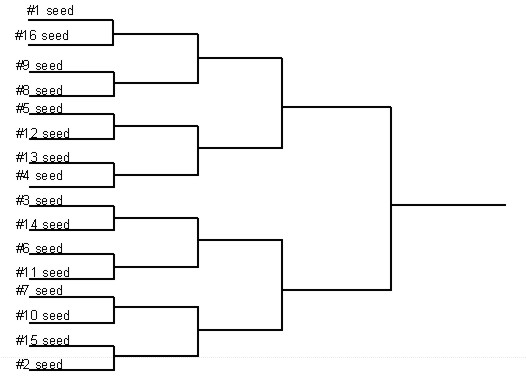 Let's all step away from our political bickering and talk about something we can all agree on: our love for UK basketball and its past.
And frankly, its the summer and NOTHING has been going on in the sports world for quite a while now, so I figure now is as good a time as any have a little tournament here on KSR.  And whats a better UK tournament that to reminisce about some of our favorite MODERN ballplayers (those who played after 1990), just to figure out who is the most loved in UK history (at least after 1990).  Why 1990, you might ask?  Well, I personally don't remember before 1990 and thus cannot accurately include guys such as Dan Issel and Kenny Walker, as I don't really know how much they were loved. 
So again, what you are voting for is how much you LOVED these guys, not just on how good of a career they had.  While Joe Crawford's career was no doubt better than Cameron Mills, I would guess Mills was more loved.  So, that's the idea of it.  It's a 32-player tournament, and you will vote on 4 match-ups a day for the first round.  Here are the complete match-ups:
______________________________________________________________________________
VOTE FOR TODAY!!!!!!!!
(1) Jamal Mashburn vs (32) Gimel Martinez
(16) Jodie Meeks vs & (17) Keith Bogans
(8) Patrick Patterson vs (25) Jamal Magloire
(9) Ron Mercer vs (24) Ramel Bradley
______________________________________________________________________
Other Matchups (Voting for these start tomorrow)
(2) Tayshuan Prince vs (31) Gimel Martinez
(3) Chuck Hayes vs (30) Heshimu Evans
(4) Richie Farmer vs (29) Joe Crawford
(5) Tony Delk vs (28) Rajon Rondo
(6) Wayne Turner vs (27) Antoine Walker
(7) John Pelphrey vs (26) Ravi Moss
(10) Gerald Fitch vs (23) Erik Daniels
(11) Derek Anderson vs (22) Anthony Epps
(12) Jeff Sheppard vs (21) Kelena Azubuike
(13) Sean Woods vs (20) Cameron Mills
(14) Scott Padgett vs (19) Allen Edwards
(15) Travis Ford vs (18) Deron Feldhaus
VOTE IN THE  COMMENTS SECTION FOR ONLY THE 4 MATCH-UPS FOR TODAY.  TOMORROW, THERE WILL BE ANOTHER 4 WITH THE RESULTS FROM THE PREVIOUS DAYS. 
ALSO, I WILL ALREADY GO AHEAD AND TELL YOU TO GET YOU PANTIES OUT OF A BUNCH ABOUT THE SEEDING.  I DID THE BEST I COULD AND IT WAS VERY DIFFICULT TO DIFFERENTIATE BETWEEN GUYS LIKE AZUBUIKE AND PADGETT.  SO JUST GET OVER IT AND VOTE.