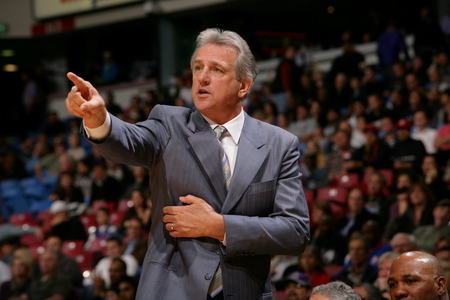 The problem in Sacramento has been solved — at least for the time being.
The Kings fired head coach Paul Westphal this afternoon after two-plus underachieving seasons with the team. Either Westphal or DeMarcus Cousins had to go, and Kings' management chose our man Boogie to keep around.
NBA writer Tom Zeller said it best: "This is the message: you cannot distract everyone from the terrible job you're doing by loudly treating a 21-year-old like a bad donkey."
Boogie wins. All is right in the world.
Go Kings.