Kentucky Weekly Recruiting Rundown: 8/3-8/6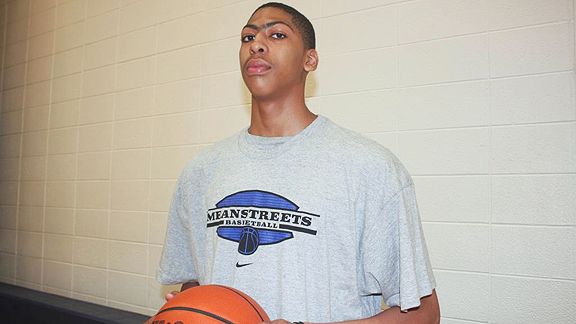 Chicago star 2011 power forward Anthony Davis has been in the news a lot this week. Davis has made his college decision. Reports quoted his father, Anthony Davis Sr., as saying the family will not make any other visits and will announce the decision in two to three weeks. His list is down to Kentucky, Ohio State and Syracuse with one recent addition. On Monday, Anthony took an unofficial visit to DePaul. The day before, he made an unofficial visit to Lexington. While both visits were enjoyed, it makes most wonder if the decision will come down to the 'Cats and Blue Demons. While Davis has never visited Syracuse, he visited Ohio State last year on a school field trip.
When Jeff Goodman of Fox Sports announced that a top ten player would announce their decision on his site, via skype, some assumed it would be Davis. That is not the case, though. It is a non-Kentucky recruit. Rakeem Christmas of Philadelphia has committed to Syracuse.
Kentucky commit and the top player in the country for 2011, Michael Gilchrist, is on campus at the school. While Davis has made his case as the top player, Gilchrist remains on top. He arrived at the school on Friday morning and watched as the team worked out.
Quincy Miller, who is considering the Wildcats, has planned to take a visit to Louisville the weekend of September fourth. Ironically, the Louisville football team will play Kentucky that weekend and Miller will be in attendance.
Follow Alex Kline on Twitter & Check out his new site.