Kentucky Gets a Football Commitment From Shaquille Love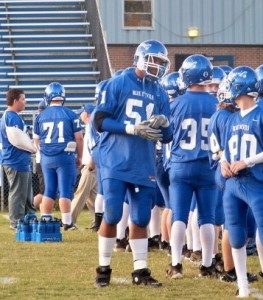 If you were to choose a name based solely on the category of "awesomeness", chances are very high you would choose the name Shaquille Love. When you were born with the name "Matt Jones", you appreciate names that are unique and will not be forgotten and for Mr. Love, that will never be a problem. KSR's favorite UK recruit just became a UK commitment as Love committed to the football Cats over the weekend according to the Knoxville News Sentinel. Love is out of a small school in Knoxville, but is an impressive 6'5″, 280 pounds of sheer love muscle. He picked the Cats while holding offers from Vanderbilt, Duke, Memphis and Kansas. His home state Vols had recruited him, but not yet offered…a similar situation to one Randall Cobb. He was recruited by Randy Sanders and Tee Martin, two coaches who know a thing or two about the foes in Orange.
Good pickup for Joker who keeps right on rolling….