Keith Bogans Signs With the Nets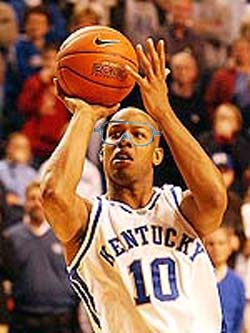 Hey folks, Brooklyn is no longer just about Spike Lee movies, Ramel Bradley raps and hipster organic food shops. It is now also about basketball, as shown by the UK vs Maryland game in November and the movement of the Nets to my favorite borough. And it looks like Kentucky will be well represented as Keith Bogans has signed a Free Agent deal with the Brooklyn Nets. Everyone's favorite mysterious Russian owner clearly sees something he likes in Keith and he will join the Barclays Center next year for mirth and frivolity. Also today, it was rumored that Nazr Mohammed might be signing as well, making the UK-Brooklyn Nets connection even stronger.
Keith is one of the five most underrated players to ever wear the UK uniform and we here at KSR wish him well. I do hope he realizes however that "if it wasn't for the Bronx, this rap stuff probably wouldnt be going on, so tell where you're from"….UPTOWN BABY!