Karl Towns says he's blessed to play with Willie Cauley-Stein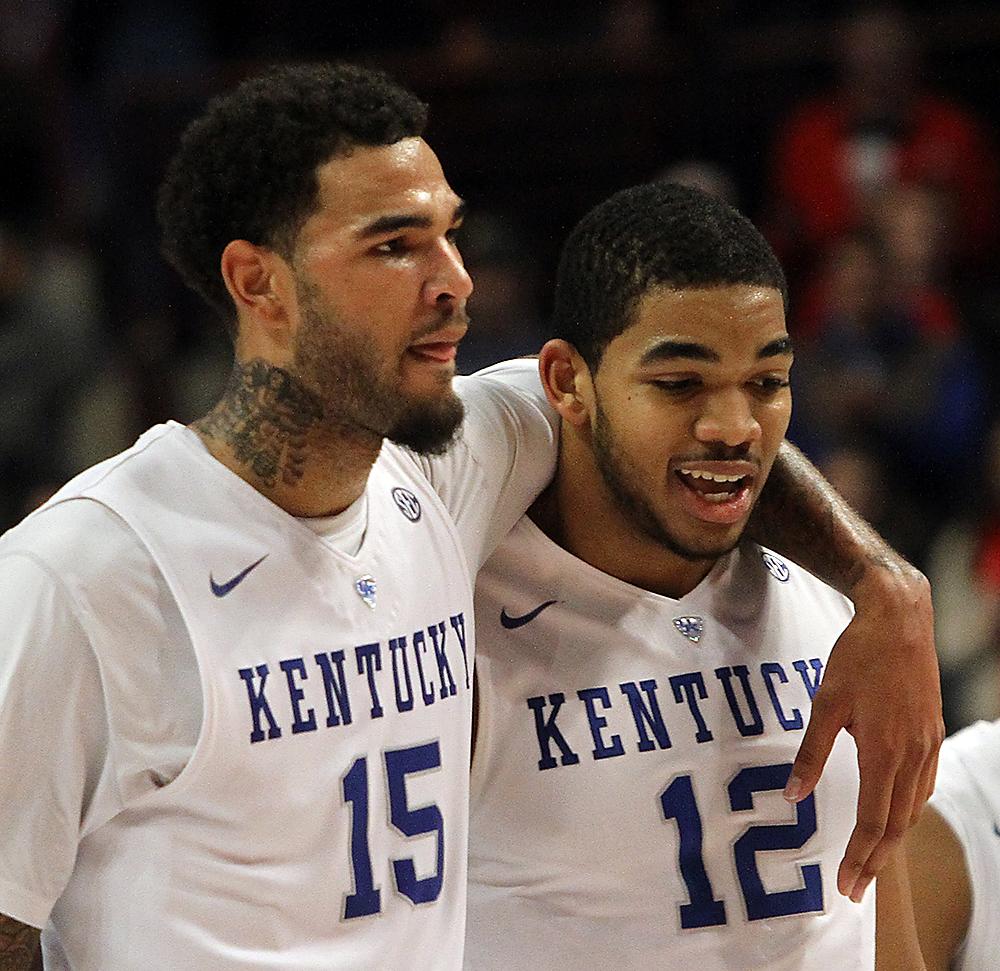 Willie Cauley-Stein had a decent game, not his best, but he defended well in the second half. It's the defense we've grown used to seeing from the junior big man, and Karl Towns said he's blessed to be a witness to it.
"Does that surprise any of us that Willie played great defense? I mean, that's his specialty. Willie's one of those guys, it's going to be one time in my life I'll be able to play with a person like Willie Cauley-Stein. It's a blessing playing with him and I just want to enjoy all the time I have with him because you never know when he's going to leave. You never know. I'm just blessed to play with a person like him to learn from him. Possibly one of the best defenders I'll ever play with."
The only thing I love more than Willie's defense? Karl Towns saying things like that in interviews.