Kaleb Tarczewski to decide in the next 24-48 hours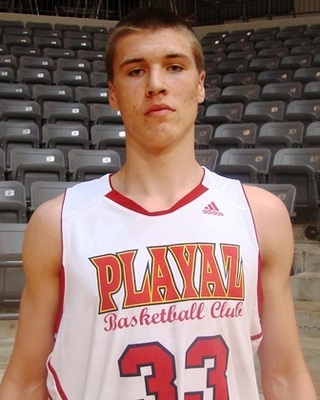 Something called a JayhawkSlant.com is reporting a rumor that Kaleb Tarczewski will decide within the next two days. According to the Kansas website, Kaleb is down to three schools: Kansas, North Carolina, and Arizona. However, many others believe Kentucky snuck onto Tarczewski's list with a late push in July. Adam Finkelstein of ESPN said just last week that Kentucky was in Tarczewski's big three and Kaleb planned to take an unofficial visit to UK soon.
Regardless of where Kentucky stands in Tarczewski's recruitment, Kansas has always been his leader and there hasn't been much to show that that's changed. Kaleb has a very good relationship with the KU coaching staff and he has said before that Kansas just feels like home.
On the other hand, don't ever count John Calipari out.
We'll keep an eye on this one.